Apple Watch does not work well because of a tattoo on the arm
Apple Watch officially came out and now we can definitely talk about the existing shortcomings of Apple smartwatches.
Initially, it was said that the version of the Apple Watch with a metal case is overwritten extremely quickly, and scratches spoil the appearance.
The next flaw of the manufacturers was the incorrect operation of the Apple Watch on the hand of a person whose wrist is decorated with tattoo drawings. Many owners of the tattoo on the arm and the Apple Watch gadget noticed that the device works abnormally (badly).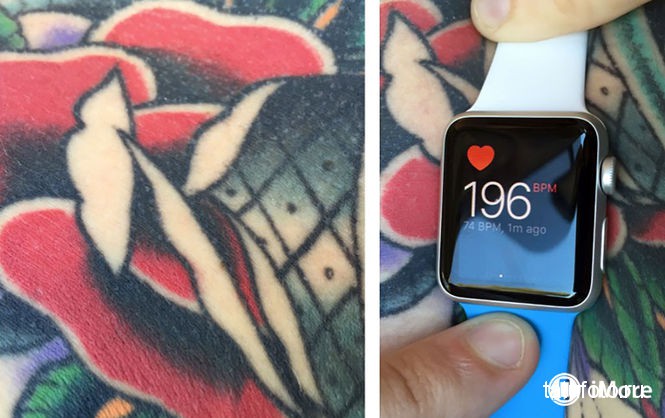 Apple Watch does not work well due to tattoo on hand 3
Social networks, like the modern monitor of the whole world, have reported the following Apple Watch glitches in people with tattoos:
Apple Watch asks to re-enter PIN code
The connection between the smart phone and the Apple Watch connected to it is lost
Pulse rate (heartbeat) data is displayed incorrectly
Having problems with your screen lock
Experts explain that such deviations in the operation of the Apple Watch arise due to the fact that special sensors are installed on the back of the watch, which shine through the surface of the skin on the hand and analyze the blood vessels, in which immediate obstacles arise due to the paint that is injected under the skin. when drawing a tattoo.
Sensors that detect the presence of a watch on the hand go astray for the same reason. Seeing underneath instead of human skin the paint from a tattoo, the watch considers that it is not located on a person's hand and asks for a re-entry of the PIN code.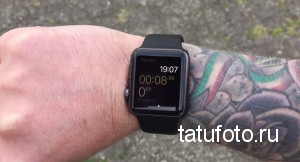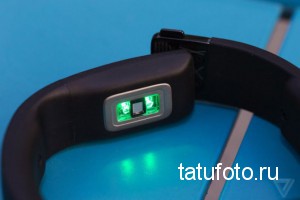 Problems can be dealt with by disabling some sensors, but then some of the functionality of the Apple Watch will be lost:
Possibility to use payment terminals
Additional protection against theft
Etc..
VIDEO WITH THE INACTIVE APPL WATCH