A person who decides to get a tattoo first of all thinks over what image he would like to embody on his skin. And the vastness of the Internet provides him with millions of options for sketches: good and not so. It happens that a client, in pursuit of fashion, wants to get a "template" tattoo, that is, one that has already been filled by many other people. Then there is no problem with finding a sketch. It remains only to find a master who is ready to take on this work. The same applies to the so-called tattoo inscriptions, when a person just needs to decide on the text and choose a font from the hundreds suggested in text editors. Usually the choice falls on famous quotes or common phrases in different languages ​​of the world. It should be remembered that not every tattoo artist is a linguist, therefore, the client himself and no one else is responsible for the content and possible spelling errors in such inscriptions..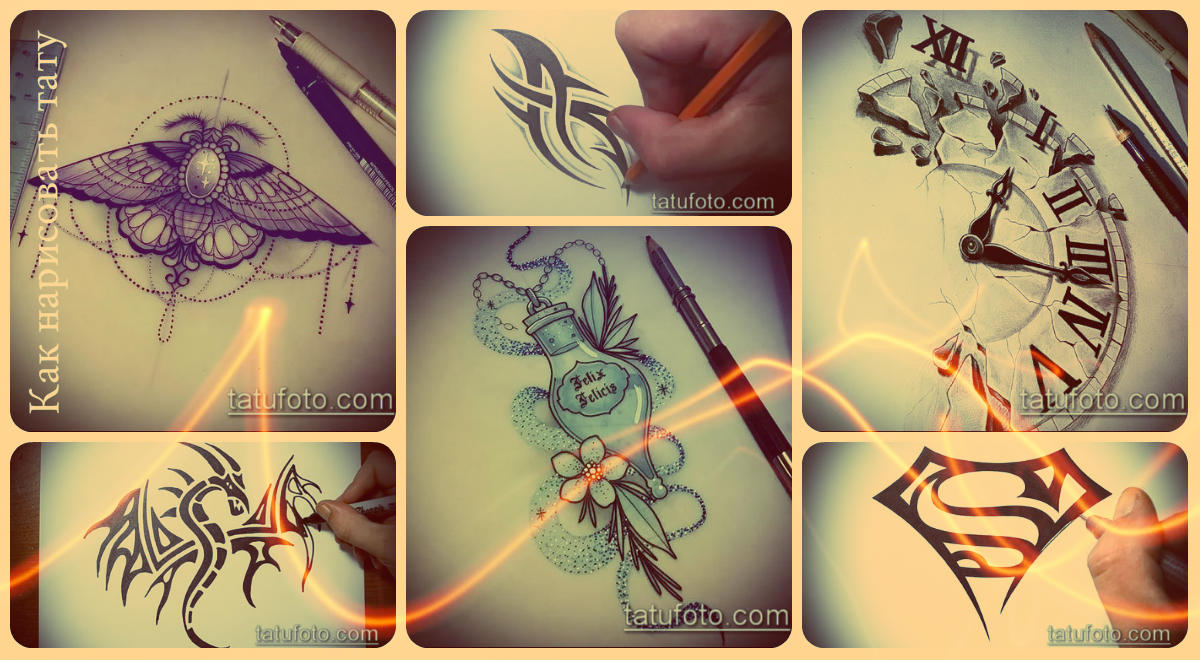 How to draw a tattoo – photo for article
But what if you want an individual drawing, one that no one else has? There are two options: draw it yourself, or contact an artist or tattoo artist. First of all you need to decide on the following points:
– What exactly needs to be portrayed
– In what style will the future tattoo be
– Where will the tattoo be located and its size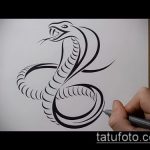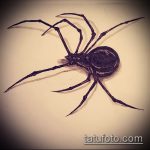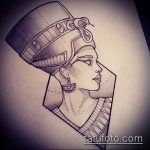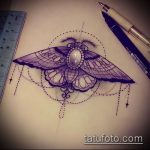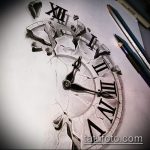 What to Consider
– Even having considered all these nuances, it is worth the honor of the peculiarities of applying and healing tattoos. Most importantly, the tattoo does not tolerate small details. The physiology of our skin is such that over time, small ones made tattoos will merge and blur, the contours will become less clear, and the tattoo itself will gradually fade. This is due to exposure to sunlight, which gradually breaks down the pigment particles. The smallest particles of paint are carried away by the bloodstream. Therefore, one of the important rules for caring for a fresh tattoo is to protect it from exposure to sunlight and avoid visiting a tanning salon. Healed tattoos are recommended to be smeared with sunscreen in summer..
– You also need to take into account how appropriate this or that tattoo will look on the selected part of the body. And although in our time there are almost no conventions, it is still worth approaching this issue after seriously considering all the pros and cons. Do not start tattooing from the most prominent parts of the body, such as the face, phalanges of the fingers of the hand..
– There is a tattoo style that does not require a sketch at all. This is the most difficult direction – realism. The tattoo artist applies the image to the skin from the photograph. This can be a portrait of a person, for example. The most experienced and professional craftsmen work in the style of realism. It is not for nothing that this direction in tattoo is recognized as the most difficult..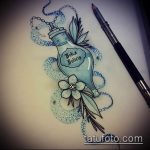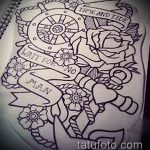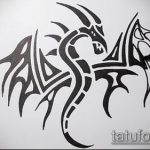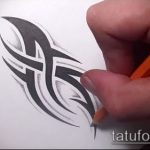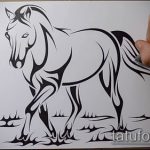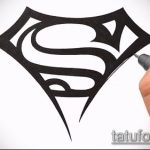 conclusions
If a person draws well and has talent, he may well create a unique sketch for himself. But in most cases, the wisest decision would be to contact a professional: a tattoo artist or artist. In this case, you can really count on a beautiful, high-quality and unique tattoo..
Published according to the information provided by the resource – http://manngroup-trade.ru/, which sells high-quality furniture online at affordable prices.
Prepared by: karolina88 (Rusakova Karolina Sergeevna)