In Ukraine, it is not the first person to get a tattoo with a portrait of Zelensky: information and photos
From the material you will learn about the work of the tattoo artist from Kiev Dmitry Khoma with a portrait of the current President of Ukraine Volodymyr Zelensky recently applied to the body of another Kievite and discussing this situation on social networks.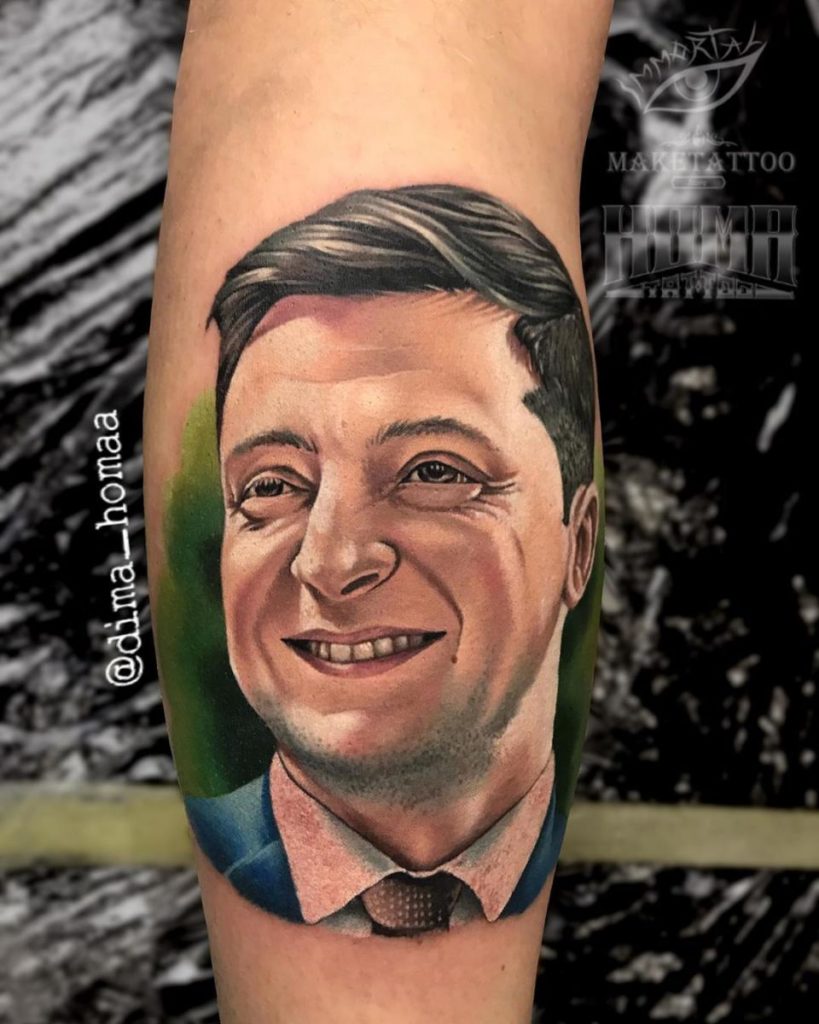 Ukraine is not the first person to get a tattoo with a portrait of Zelensky – the most interesting
Those who are passionate about the topic of tattoos have repeatedly heard or read about tattooing with portraits of world leaders by their fans, adherents and others, among the sensational – tattoos with Putin and Trump.
If we talk in this vein about Ukraine and tattoos with its leaders, it was not possible to find such information on the network, well … except for the tattoo with Yulia Vladimirovna Tymoshenko, who, by the way, was not the president, but was "noted" in the tattoo.
Zelensky is actually very popular in Ukraine, and in general, his election as a media person who had nothing to do with politics, by will, not by will, makes people think about changes, hope for them, and in Ukraine they are oh so needed.
Not the first portrait with Zelensky in a tattoo from Dmitry Khoma
Relatively recently, another holivar flared up on the Instagram social network after the publication of a famous tattoo artist with a photo of his new work..
In fact, from an artistic point of view, the tattoo is really interesting, unusual and deserving of attention, however, the users of social networks in the comments under the photo were probably not talking about this, to a fair degree ridiculing and making fun of the owner of the tattoo. In some comments, even turning into an offensive key, speaking of "not complete mental normalcy".
The owner of the tattoo himself says that by this act he expressed respect and support to the current president of Ukraine..
And from the point of view of "democracy", the guy has every right to do this, in any case, he did not badly to anyone, and if you look at similar tattoos with the same Putin or Trump, then we can safely say that politics in a tattoo has a place to be and they will beat her more and more often.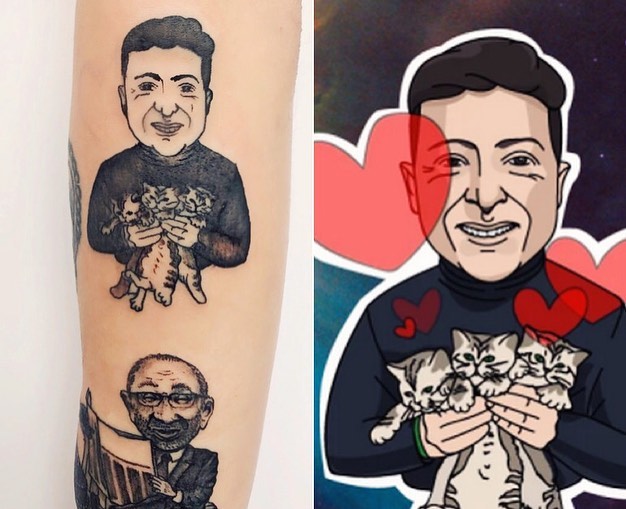 by the way!
Back in May, a similar topic was widely covered after a girl from Kharkov, Ruzanna Shcherbina, tattooed her body with the mayor of the city Gennady Kernes and Vladimir Zelensky, who is hugging three little kittens in his arms..