Some people find the decision to get a tattoo quite daunting, but for those who would like to wear a beautiful and unusual tattoo, but still hesitate to permanently ink their skin and go through the painful procedure of getting a tattoo, there is a safe alternative: they can get a tattoo on your shoes.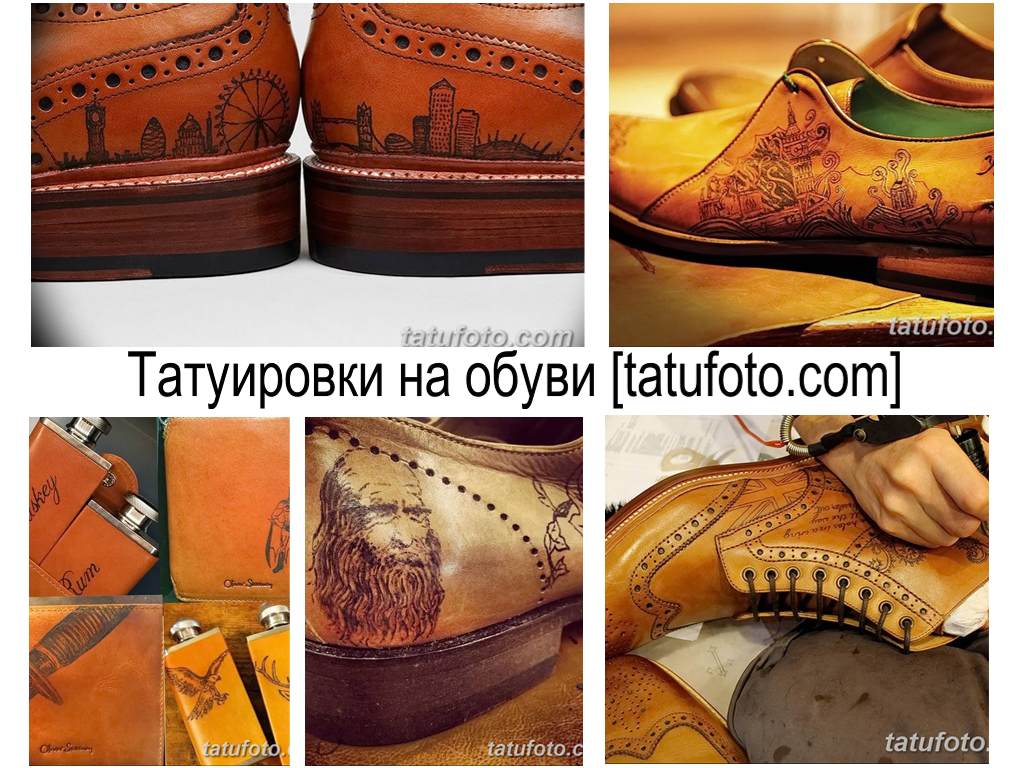 Tattoos on shoes – information and photo examples
Tattoos on shoes – all the fun
Nowadays, many craftsmen can manually draw a custom design on any leather product. Shoes, flask or wallet can be decorated by a professional tattoo artist with an individual design according to any client's wishes.
The process is carried out in the same way as on the client's own skin (skin is skin, after all). The tattoo artist uses a regular tattoo machine and ink. And, as with living skin tattooing, the design, words, and style of the tattoo are only limited by your imagination. This shows that the personality of each person can be emphasized in the shoes they wear, allowing them to touch the art through them..
For best results, it is recommended to choose brown leather, as often on shoes of different colors the desired effect may differ..
During the tattooing process, note that the skin will darken slightly around the tattoo itself. This is a natural part of the process as the leather must be buffed before the pattern is applied..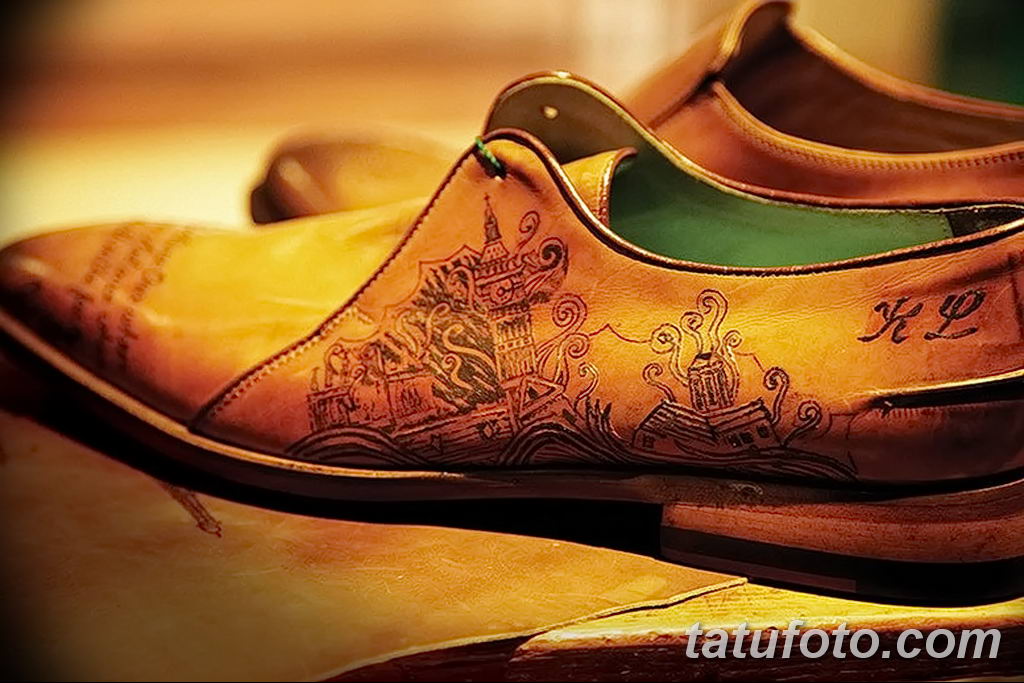 Tattooing human skin and leather material are completely different things. Tattoo on leather shoes should be done on special leather so that the pattern is clear and of high quality. Popular tattoo designs for women's shoes are flowers, a date (like an anniversary or wedding date), and inspirational words. For men's shoes, the city is the most popular tattoo design.
Also note that because tattoos are handcrafted, they may not be accepted for exchange or refund.
Both ordinary tattoo artists and some professional shoe makers, like Oliver Sweeney or Goodwin Smith, some of the pioneers of the new movement, are engaged in creating tattoos on shoes..
Ernie Goodwin's last son, Frederick, had two passions in life: quality shoes and exotic body art. There is a third, but it is not worth going into details … In 1939, young Freddie was called to join the Royal Navy to serve his country and go on a journey of a lifetime.
It was through this experience that he came up with the most significant and important idea that made him part of the story of Goodwin Smith. Freddie spent a full six years traveling the world fighting for his country, and along the way, on an 18-month trip to Japan, discovered the art of tattooing. During his time in Okinawa, he completely immersed himself in the history and culture of tattooing, as a result of which he developed his own tattoos..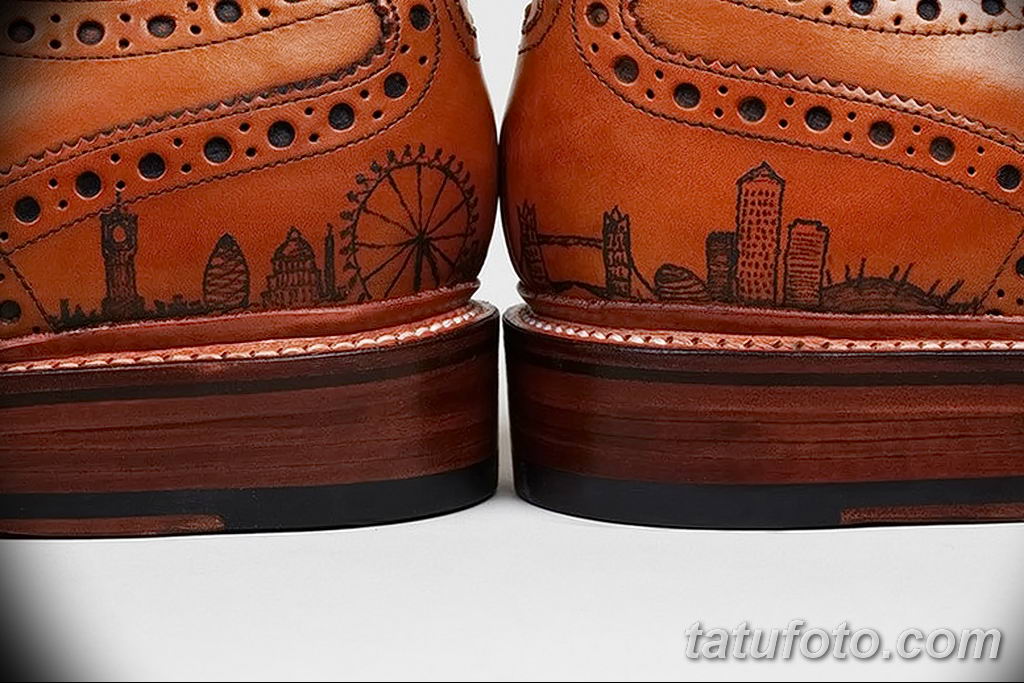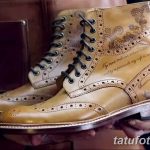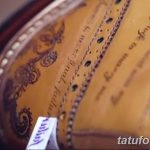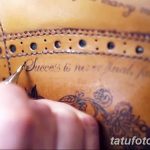 In April 1945, he returned to Buckup, England, and reunited with the family's shoe business. His memories of Asia stuck in Freddie's head for years and left him wanting to combine his new love of tattooing with his family prowess. In the early 50s, he visited tanneries in India, where he studied various skins and their suitability for tattoos..
Vihaan from Kanpur City explained that only fine-grained leather can be used because anything that is too coarse will not accept ink. Today, thanks to Freddie, Goodwin Smith offers a unique and personalized tattoo service for you.
Tattoos on shoes – photo examples from 06.12.2018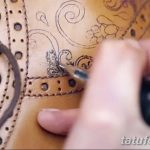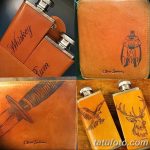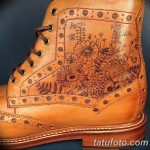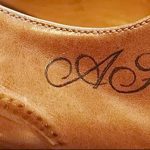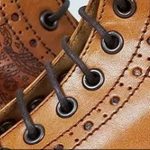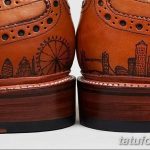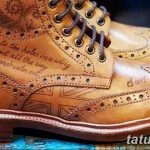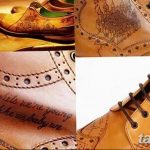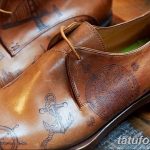 Watch the video:
Prepared by: viduf (Krasilnikov Stanislav Innokentyevich)