How do tattoos help with depression? Tattoo for mood.
Some people claim that the hum of the vibrating needle of a tattoo machine, the smell of bleach mixed with the smell of a stranger sharply focused on 10 square centimeters of their skin, has a calming effect on them. Of course, the irritation to the skin caused by the needle is expected to cause pain. But when something hurts even more, the sensation caused by the tattoo machine seems to be just a massage..
Anonymous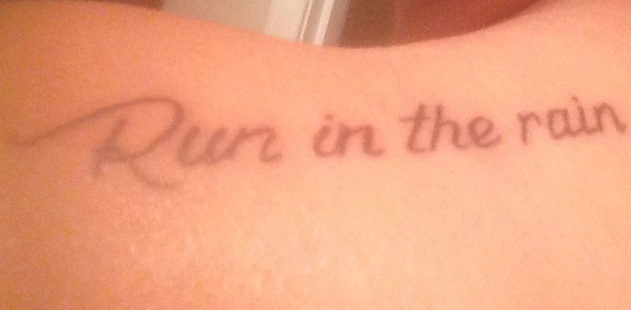 "When I decided to get a tattoo on my body, I was depressed most of the time. At the time, I was trying to grab onto something I could control in order to feel like myself again; After engraving meaningful words on my skin, I felt strong. I got my best friend's name on my back, written a few months after a stroke completely paralyzed her when she was only 23 years old. After watching her body recover over the years, this tattoo became a tribute to her strength, as well as a reminder of the hell she pulled herself out of. ".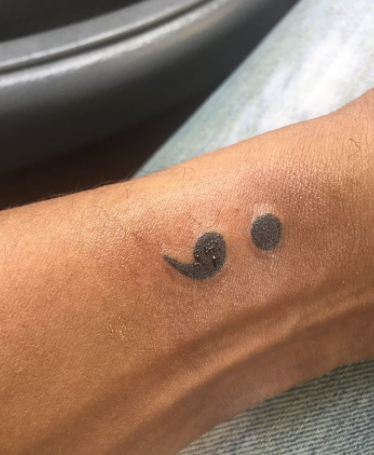 Now, as you can imagine, tattoo parlors are full of people overwhelmed with their feelings. But over the past few years, there have been notable changes in two related things: awareness of mental illness, on the one hand, and depression tattoos, which are associated with a person's attitude toward their depression, anxiety, or grief, on the other. Some are personal mantras, others are expressions of solidarity with others who have had similar experiences..
Emma Tarbard
Depression tattoos are also sometimes grief tattoos. While some people have the name of someone they've lost stamped on their skin, 30-year-old Emma Tarbard from London has a dopamine chemistry behind her ear. When her mother died of cancer, she wanted to have a symbol that would accurately focus the strength of the spirit of the deceased. "I have a tattoo that reminds me of my mom's power. It reminds me not to be so hard on myself and remember to reward myself, "says Tarbard.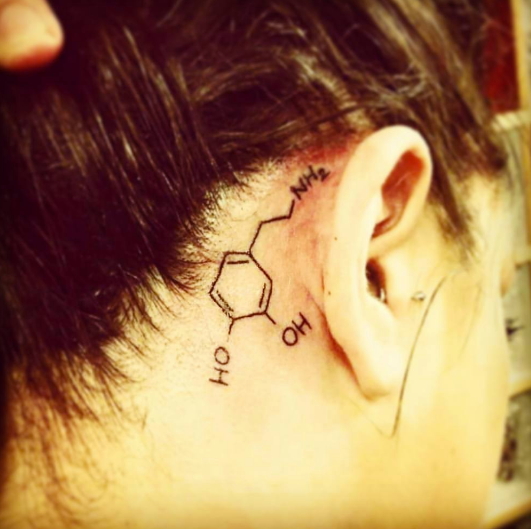 "It's kind of like a battle scar," says David Clemansky, professor of applied psychology at NYU Steinhardt, who also believes depression tattoos like Brown's can support people by helping them admit they've passed. through something complicated, and then got to their feet. "This can allow them to move forward to some extent, be aware of the past and accept it, integrate it with themselves. I hope they see themselves as stronger. ".
Arianna James
Arianna James, 20, was studying abroad in Beijing when her depression worsened. "My anxiety was at its peak, too," she says. "This hopelessness made me want to stay in bed forever; and no matter how much I slept, I was always tired. " She got a tattoo with a line from one of her favorite books, "The Raven Cycle", which described the type of "awakening" she craved while feeling bad..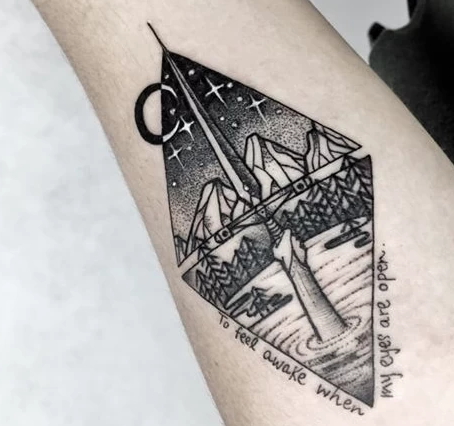 Clemansky explains: "Whether it's memorializing someone you've lost or a reminder of your depression, it could mean you've accepted what happened to you. Such a tattoo can also be a symbol that connects you to others who have gone through something similar. " "It's like we are brothers and sisters in this experience," he says. "I think that any used thing that is in plain sight – be it a bracelet or a necklace or a tattoo – can certainly create a community in which people can feel themselves and also feel understood.".
Prepared by: viduf (Krasilnikov Stanislav Innokentyevich)