Street tattoo # 05 – 06/15/2020
For the fifth time we go out into the street and offer you material No. 5 from the series "Street tattoo", within which you can see real (real and unique) tattoo designs that we collect for you right on the streets of the city. This project aims to show you the real look of the tattoos and the image of the wearer. modern photo technologies, often show tattoos on the network in an overly unrealistic beautiful form.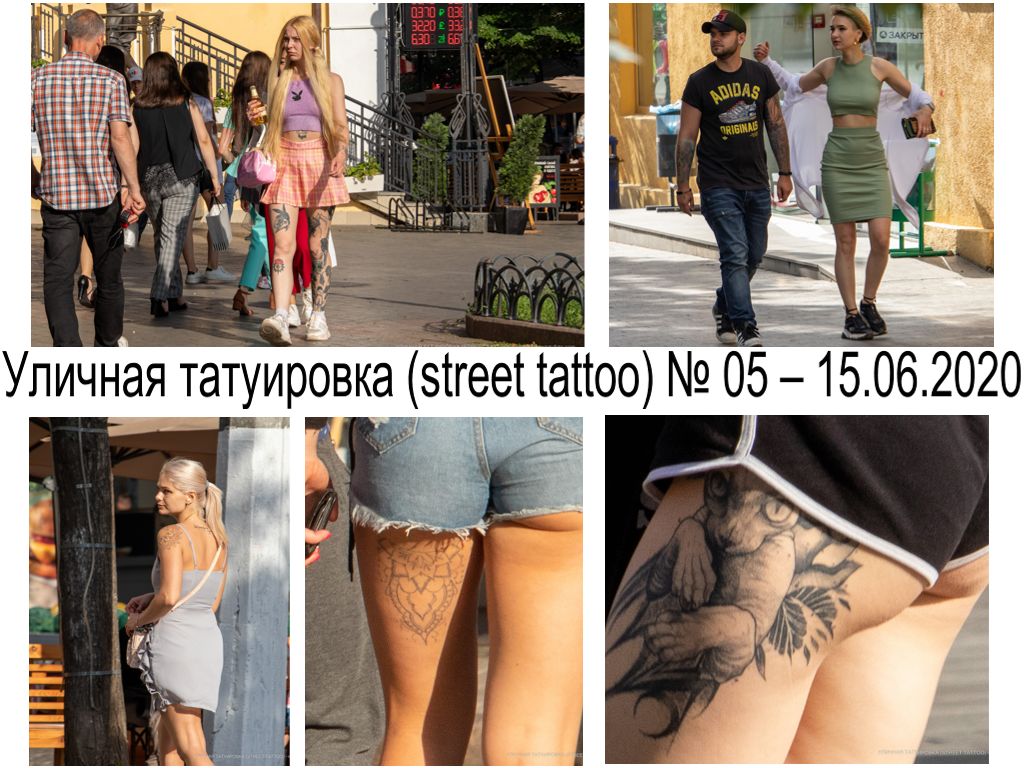 Street tattoo # 05 – 06/15/2020: unique tattoo from the streets
Usually these materials start in chronological order, but this time I will start with the tattoo of my choice, because she "really" impressed me!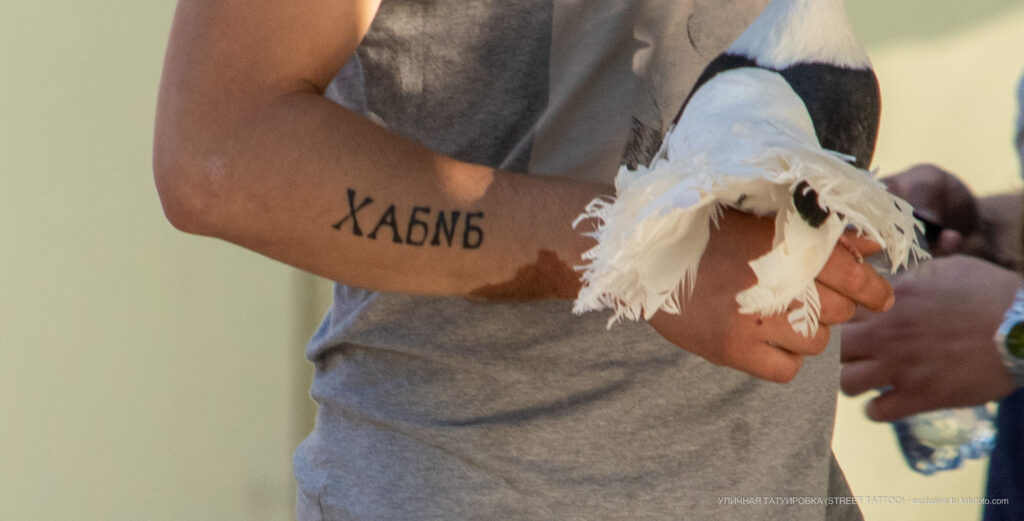 I think that in many cities there are (as well as in mine) guys who are forced to earn their bread "as best they can" in spite of their young age.
In our "center" such teenagers offer visitors to take pictures with all sorts of birds, from pigeons to owls and falcons. The guys are different, many have seen a lot, they can often pocket something from a tipsy tourist.
The girls who rub next to them can play a "show" and slap in the face and select everything acquired by the "supposedly young man." But that's not the point. Guys are like guys, they do not work from a good life.
I look – from far away, the guy has a tattoo on his right hand, and he is spinning with his "chickens", I just can't catch the frame.
And how I caught it, I didn't even believe it at first, I thought – youth humor (joke), which I "misunderstood" due to my age.
But no. This is exactly the "dumb mistake" that amused me incredibly.
By the way. I have nothing against the athlete Khabib, I think this guy also respects him very much … But – baptized in – KhabNb (a).
I suspect that the drawing was injected somewhere "on a youngster", and there are 2-4 guys in 4 walls, but with an extremely low level of education (as a rule), and they write not that.
It will be necessary to inquire next time. In this one, I just whinnied, sending the photo thrown off via Wi-Fi to the phone, to all my friends.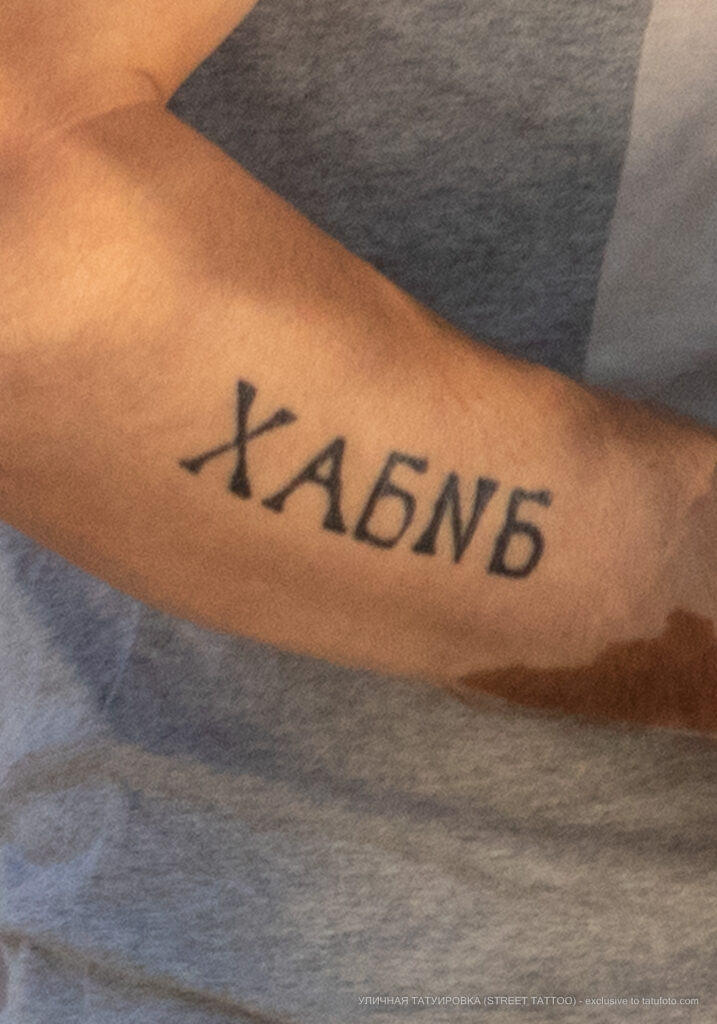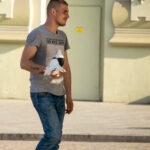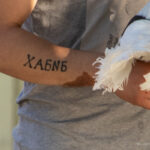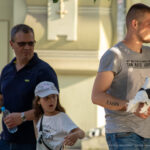 Well, then, as usual, I'll tell you about what I saw.
I came early, 3 hours before sunset, the musicians and artists were not all gathered yet, someone was unfolding, like this guy who draws with cans of paint, draws as a rule – space (I mean that flies in the dark).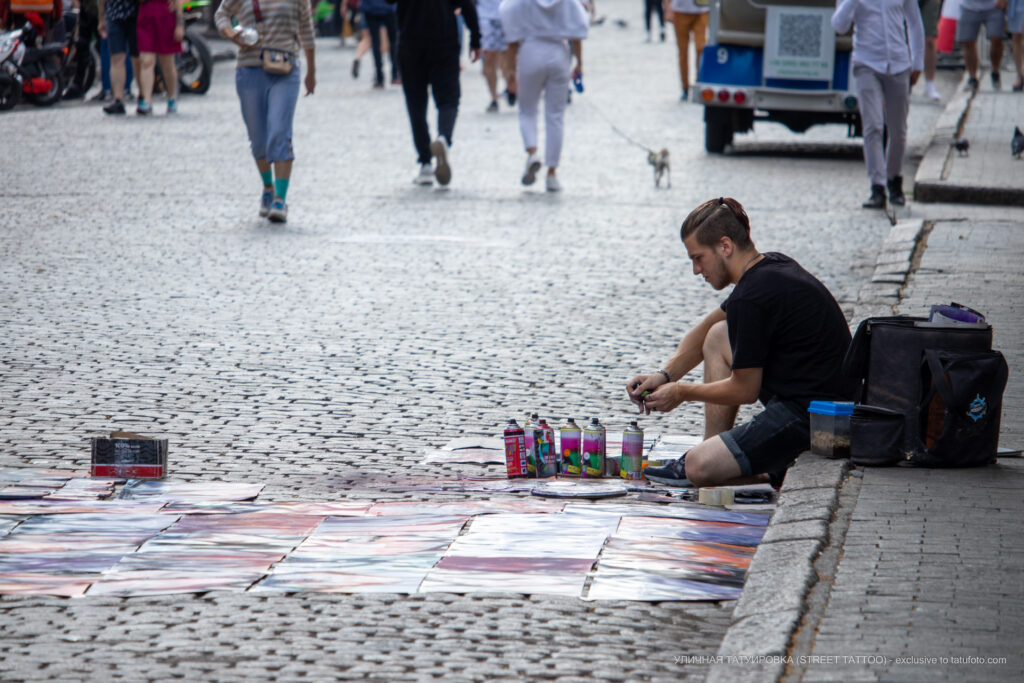 One of the first interesting tattoos was this one, with a drawing of a bear in a characteristic "hat" for Indians and a hatchet.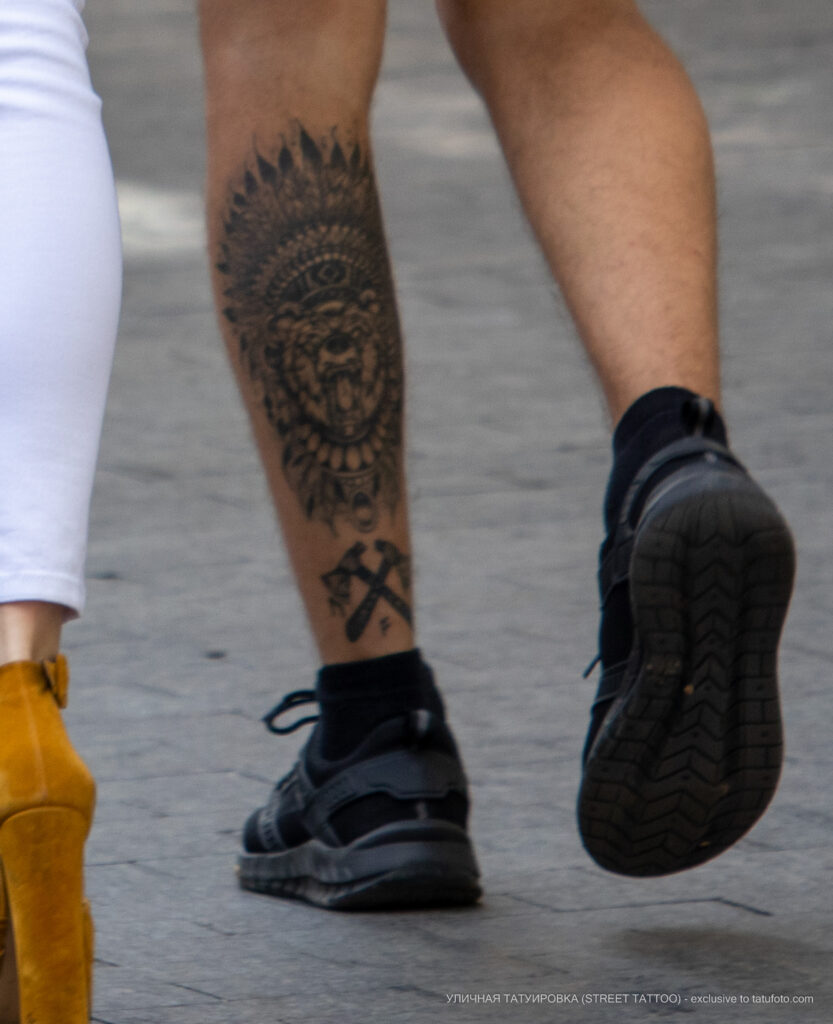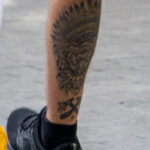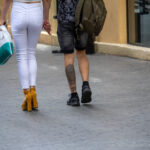 The next guy has two sleeves. On the right hand there is something with a bear, but … But on the left – an interesting tattoo with a film film, apparently the person is related to cinema. Well, or I screwed myself up.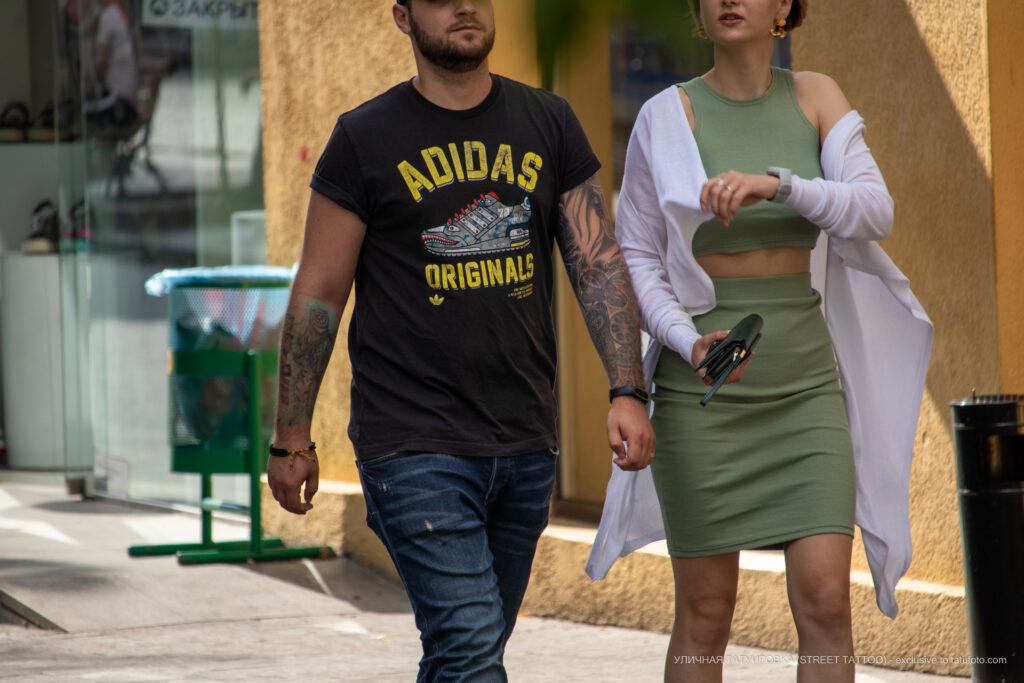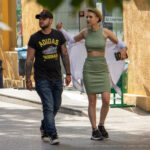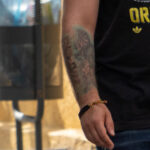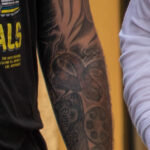 And then apparently a "bully". So I thought to myself when I saw a tattoo with a bottle – "Molotov cocktail" on my leg.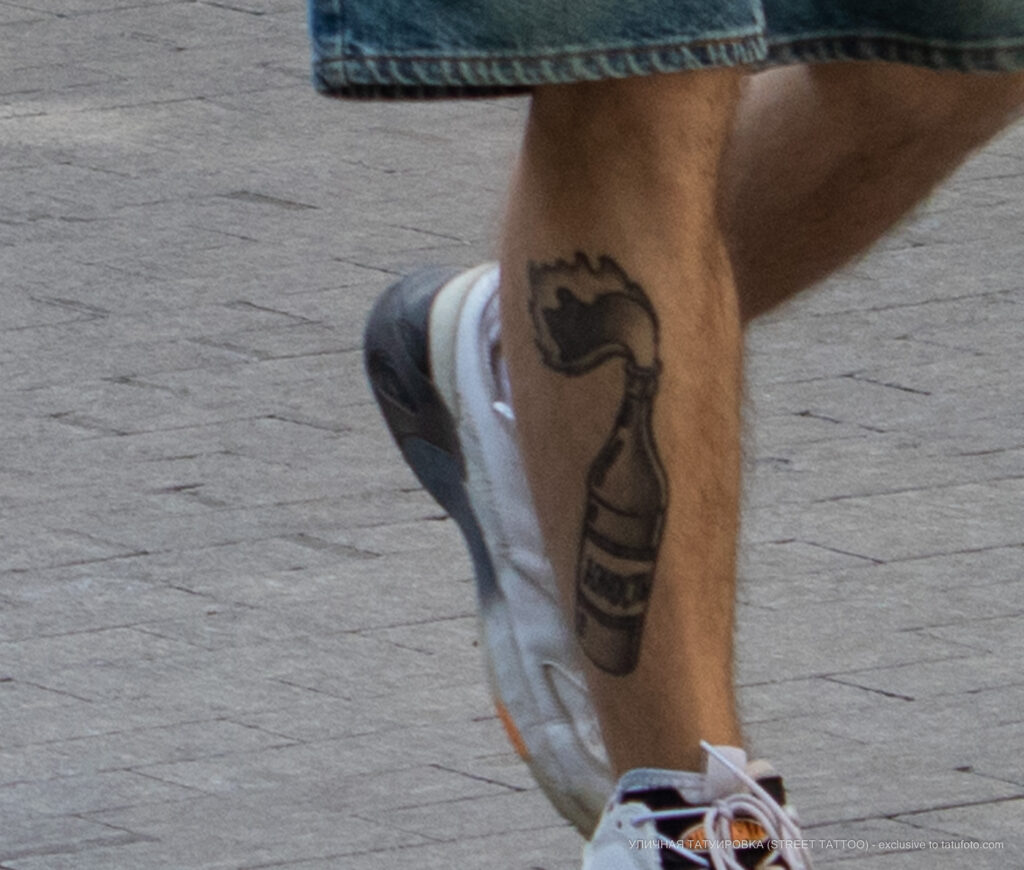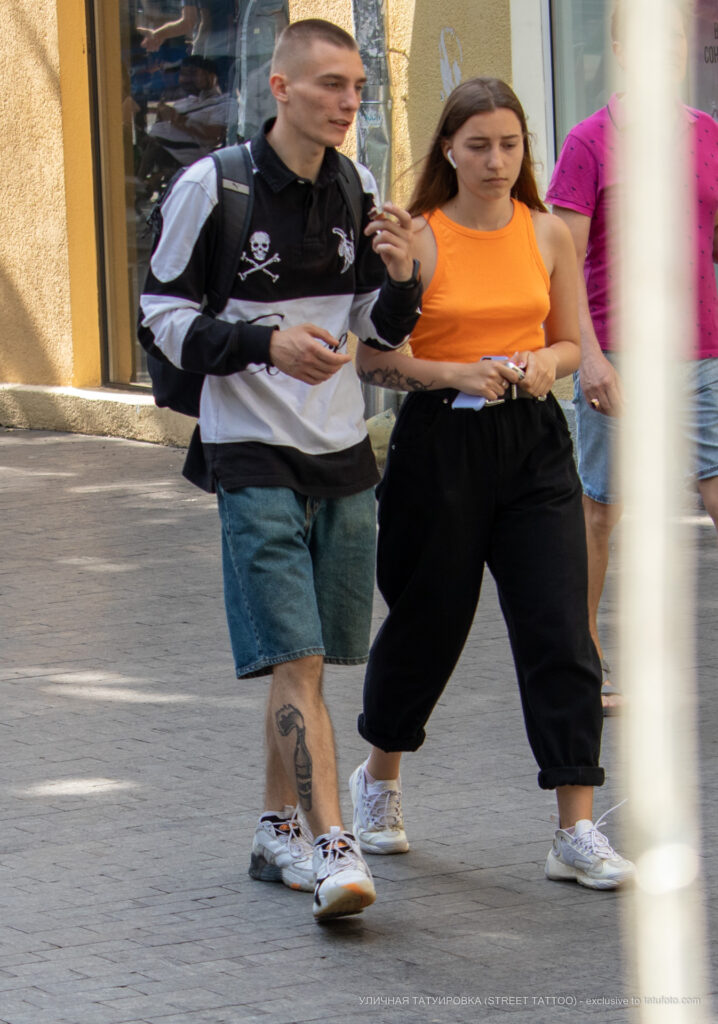 This young man noticed an eye in a tattoo on his arm. The photo turned out "not so hot", but in life it looked great.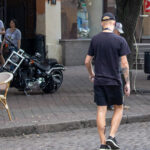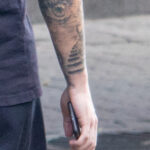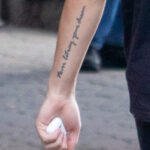 The next guy had a lot of different tattoos, but I liked the one with the "green goblin". Who played Warcraft 25 years ago – I think they will appreciate.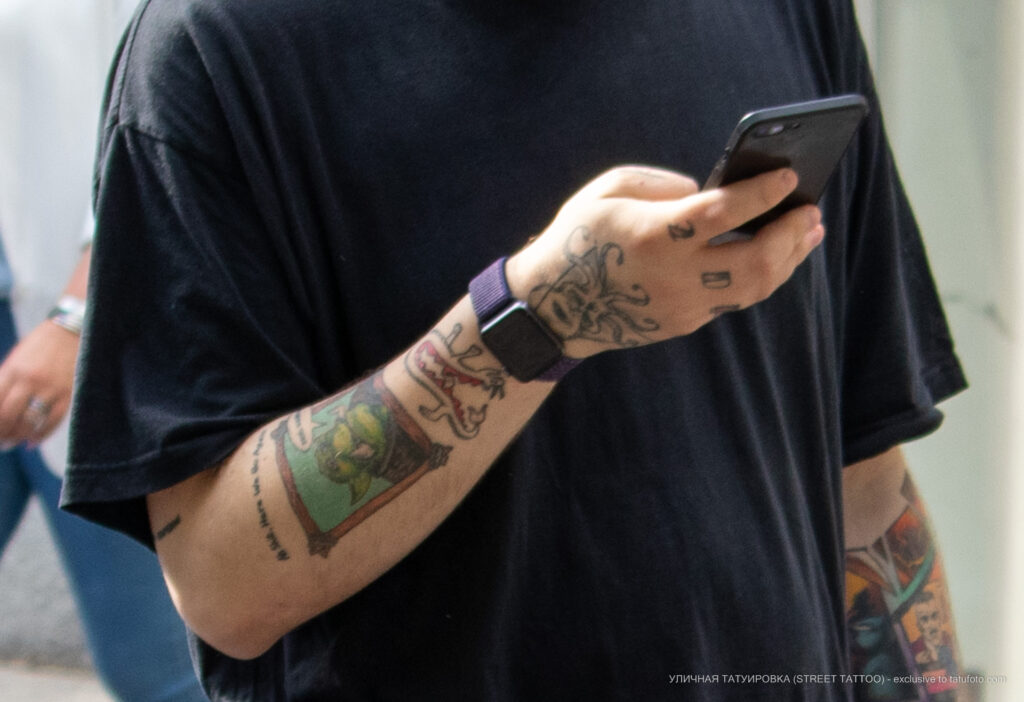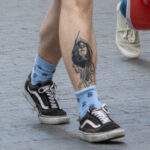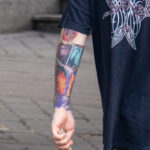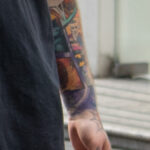 It seems like nothing special, but the light web in the tattoo on the elbow is not a dark web on the elbow..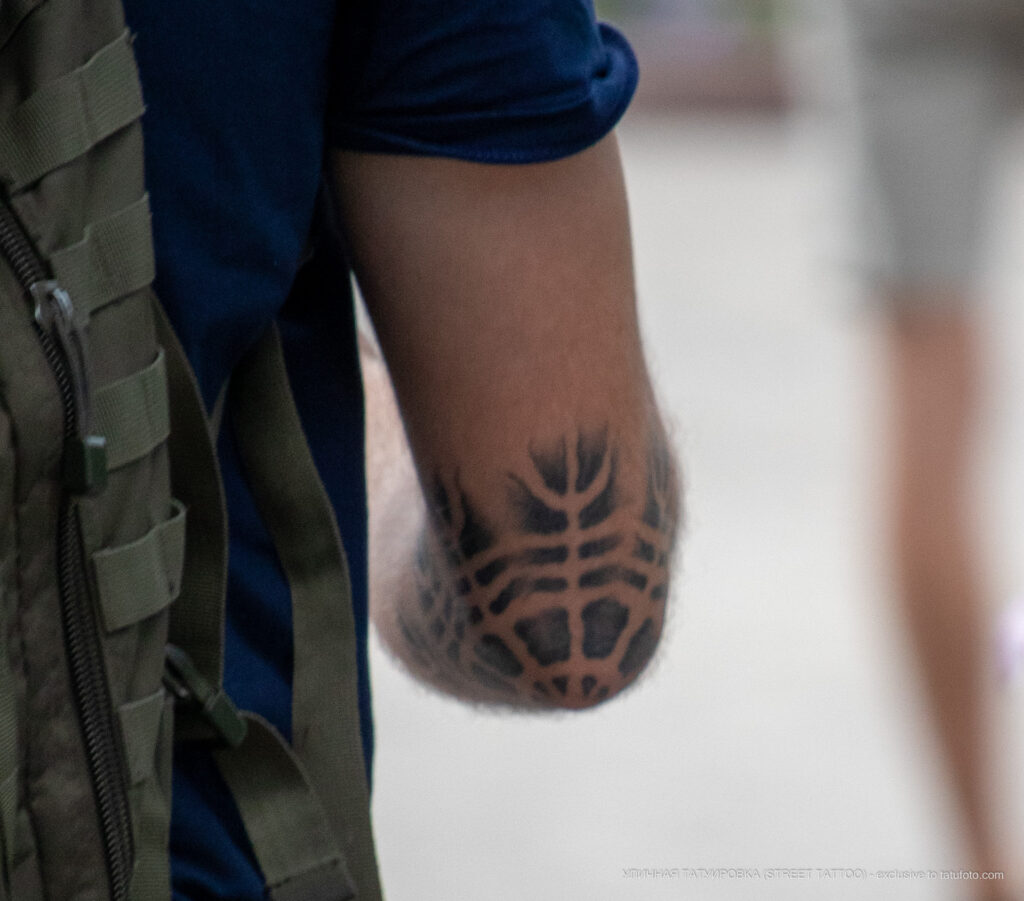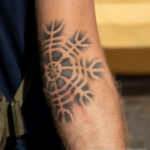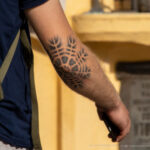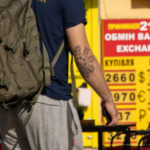 And even artists with tattoos!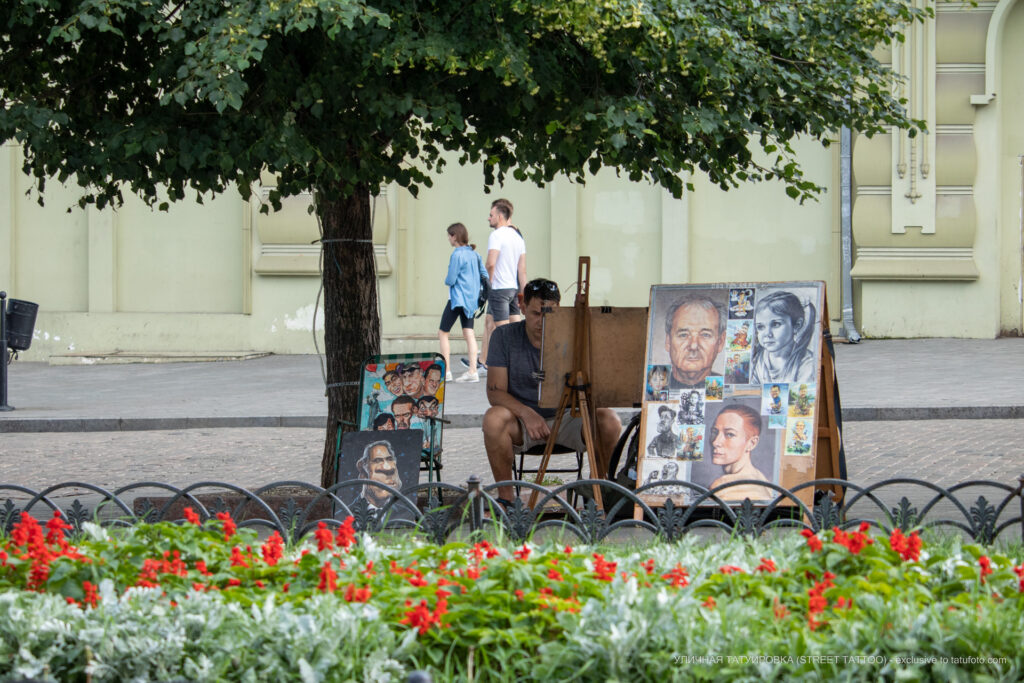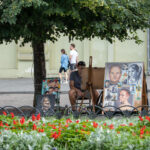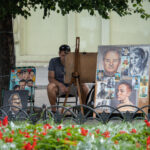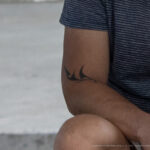 This girl has an interesting tattoo with a portrait and a bat on her wrist. As it seemed to me.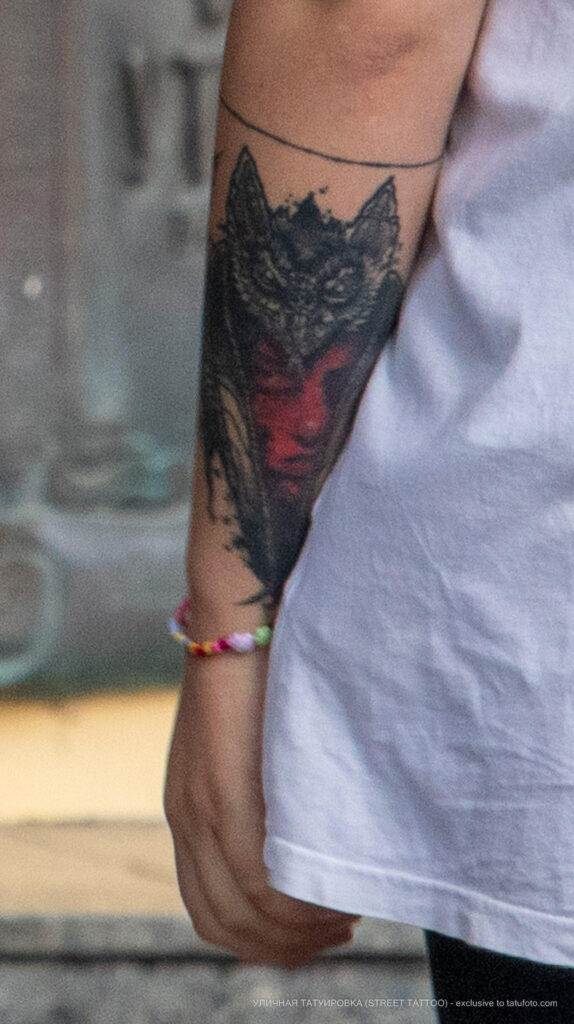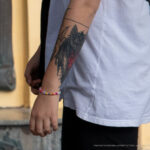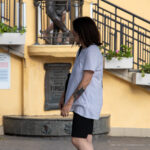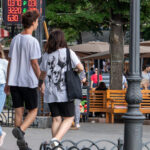 I don't really understand the Saints, but I suspect that this tattoo on the man's hand is Saint Nicholas..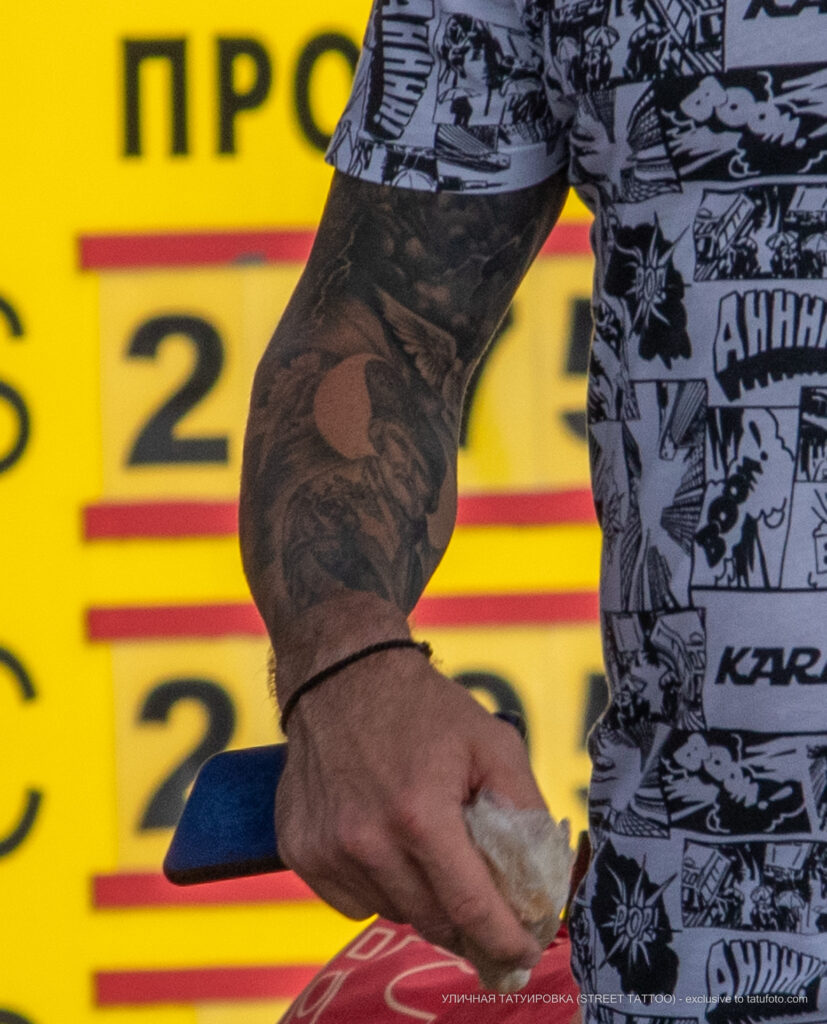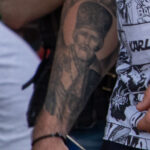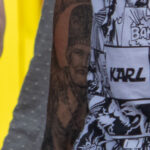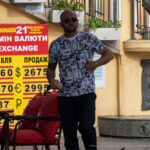 And then I liked the tattoo drawing with the text: "Live and learn".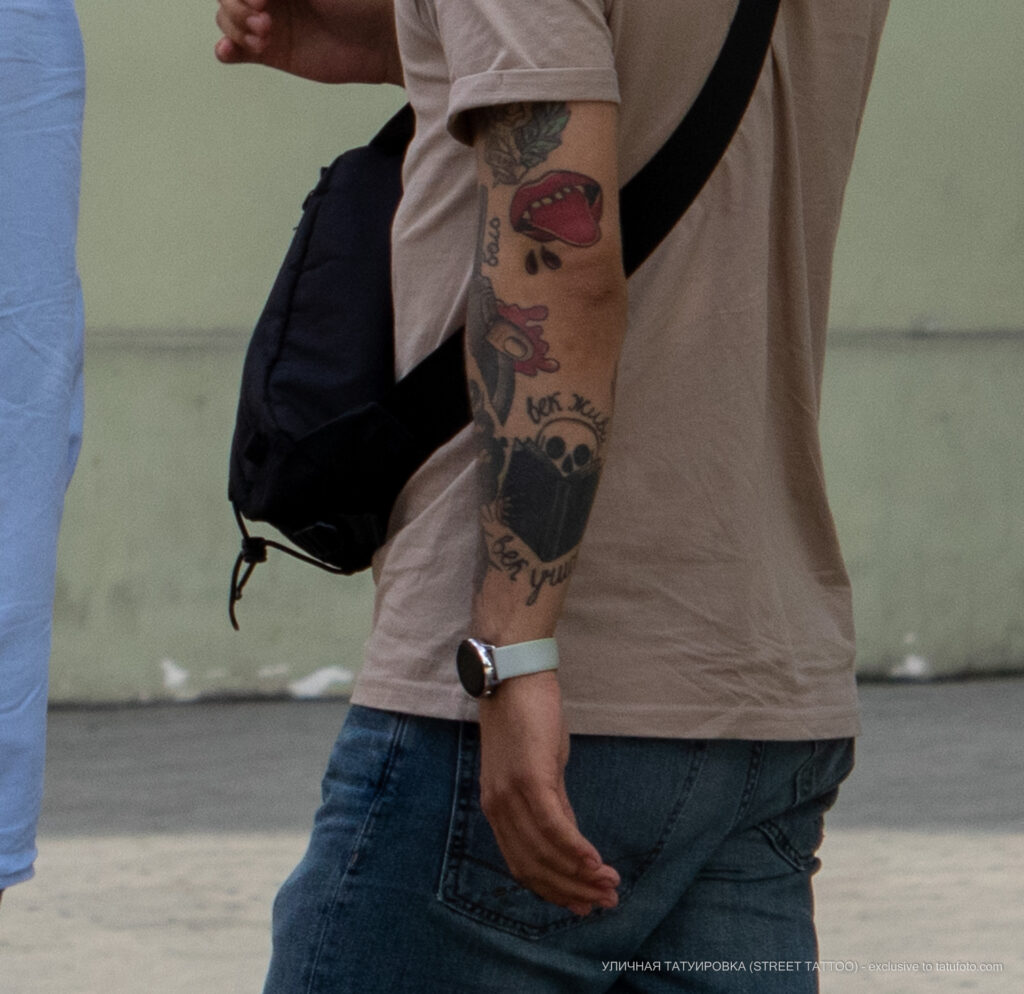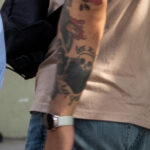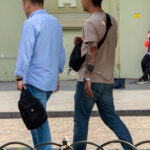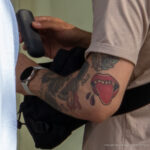 And here is a tattoo with brother Mario – well, cool! Right on the street, not on the Internet, but, just, on the street.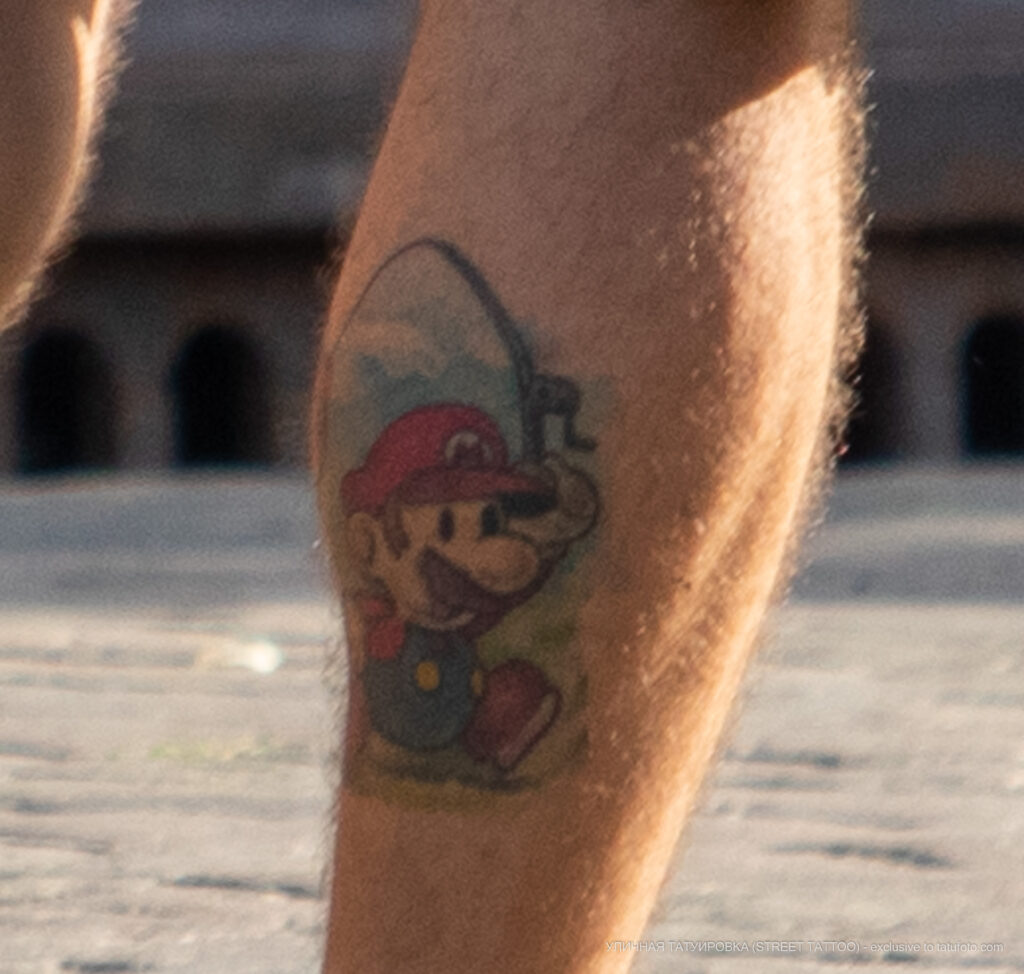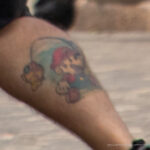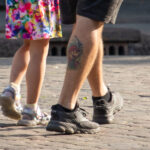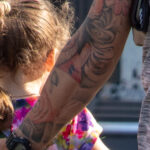 Severe, masculine tattoo with Aces and three sevens.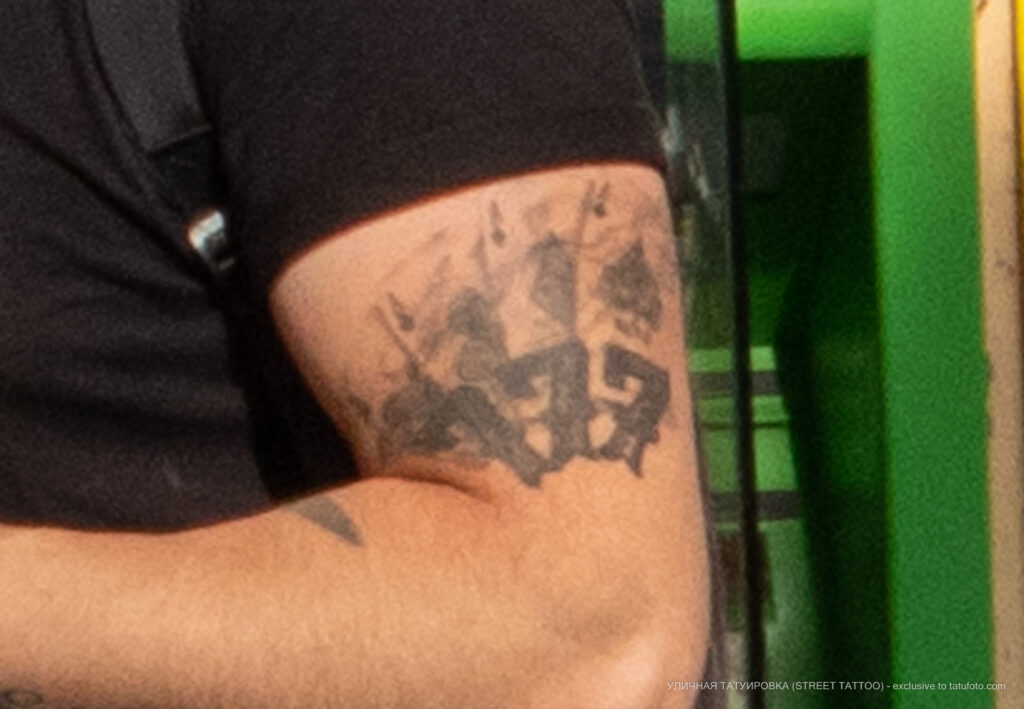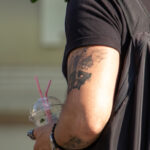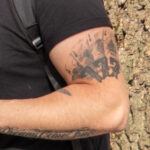 Finally! I thought there would be no more worthy party today. And here it is! This is one of the "best" bat tattoos I've seen..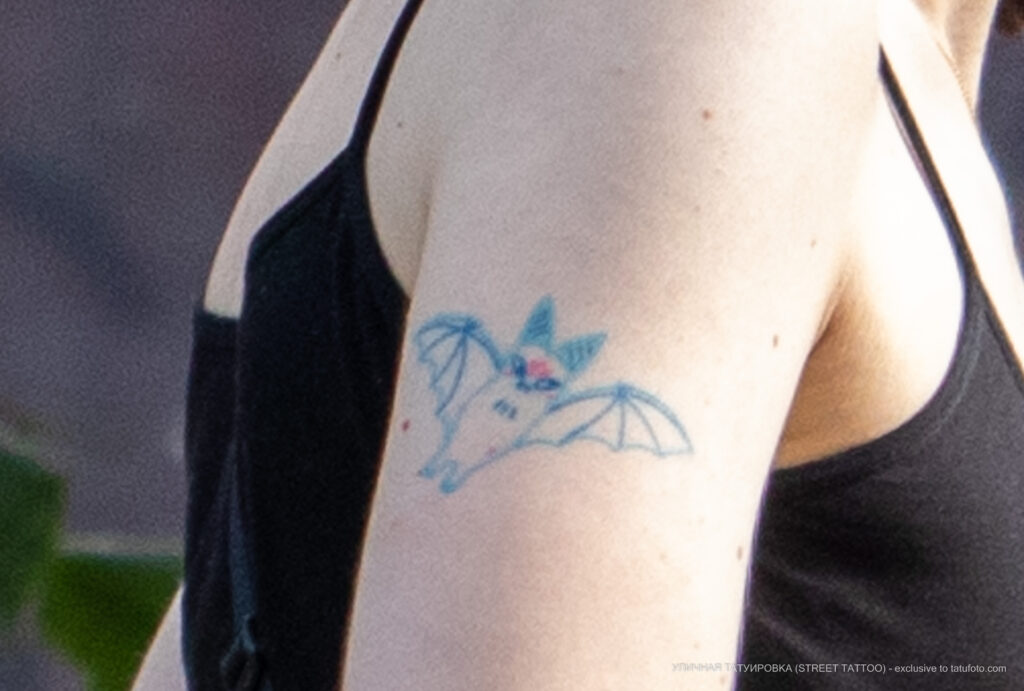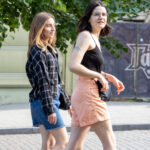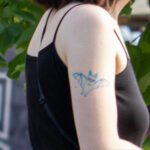 The topic of boobs is certainly not disclosed, but a tattoo with a bald cat is what we can.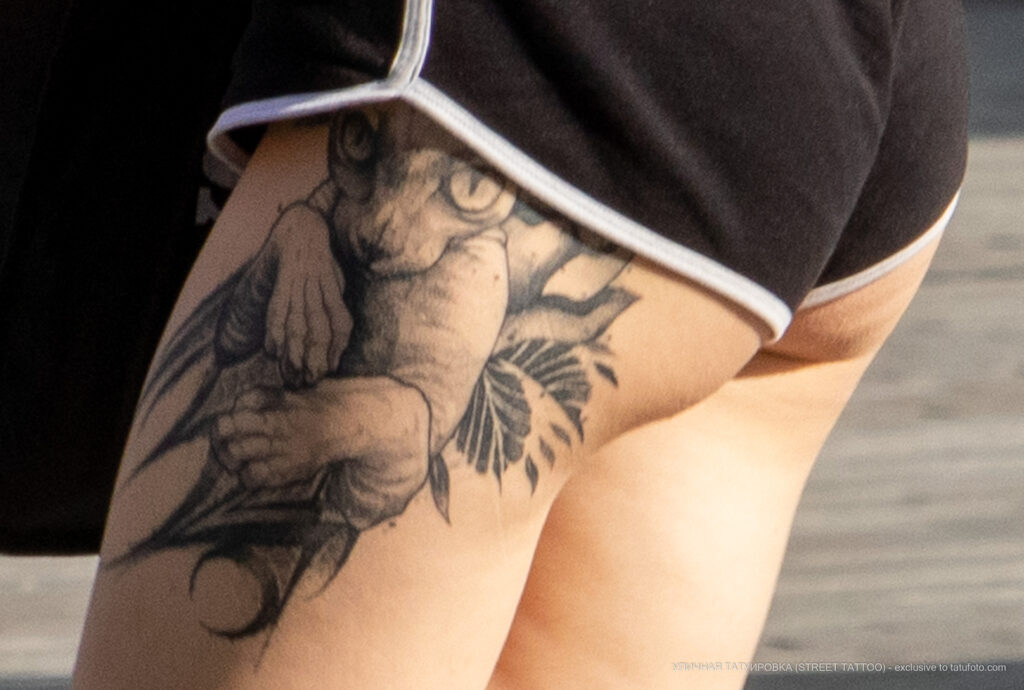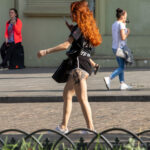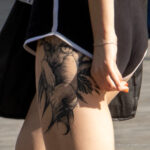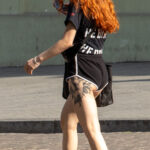 Well, after all, there was no tattoo with a flower bracelet on the girl's wrist yet? Did not have?)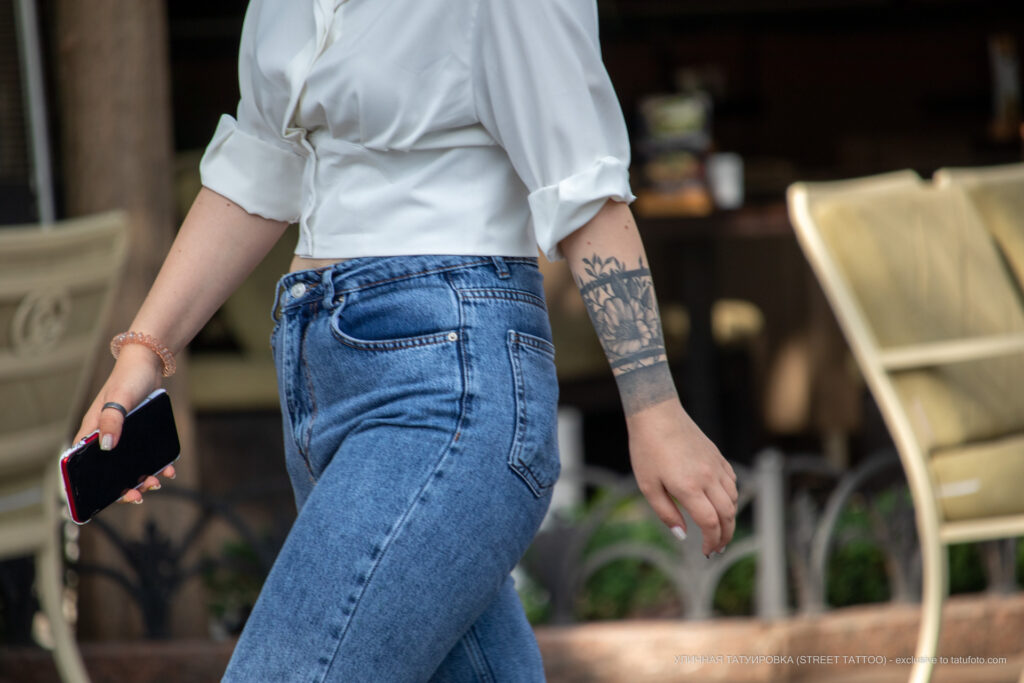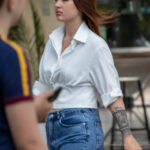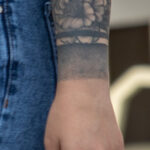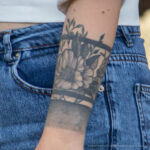 How do you like this image? A handpoke?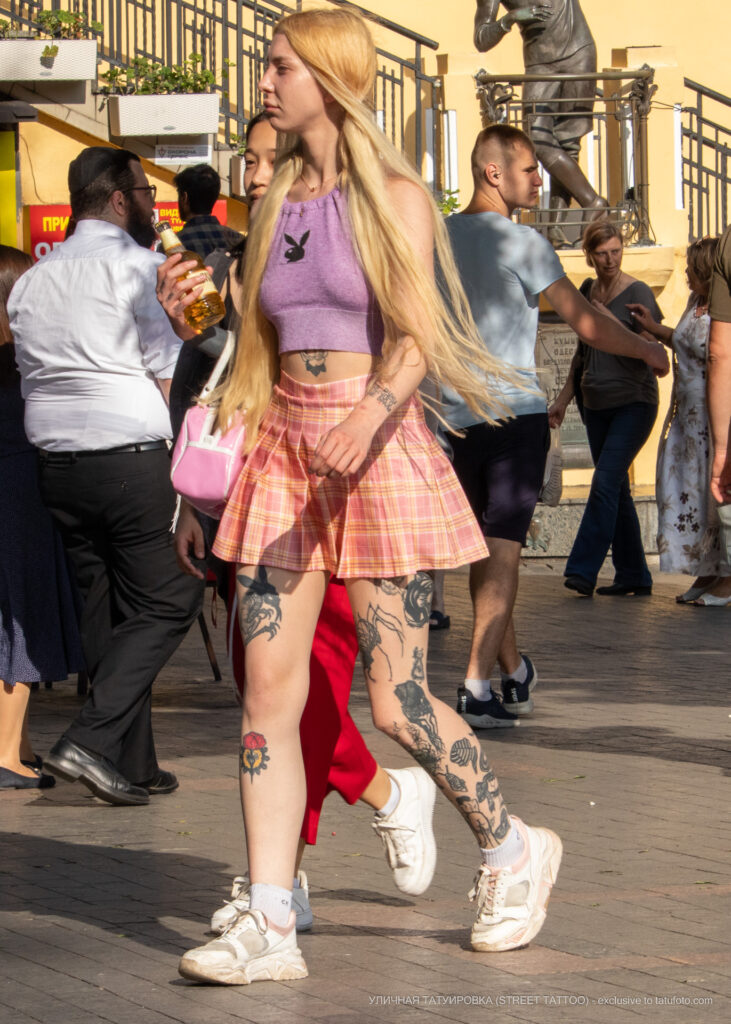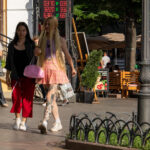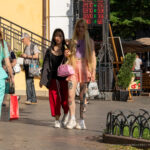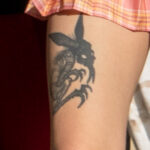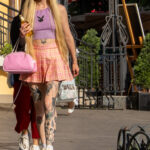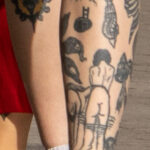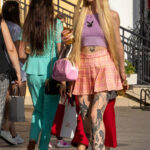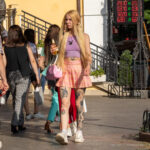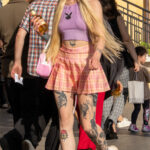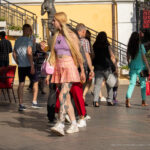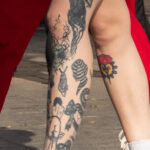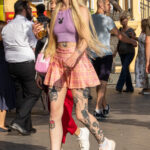 This is how a tattoo with butterflies on a woman's shoulder blade looks like in life. Nnnnaaaada?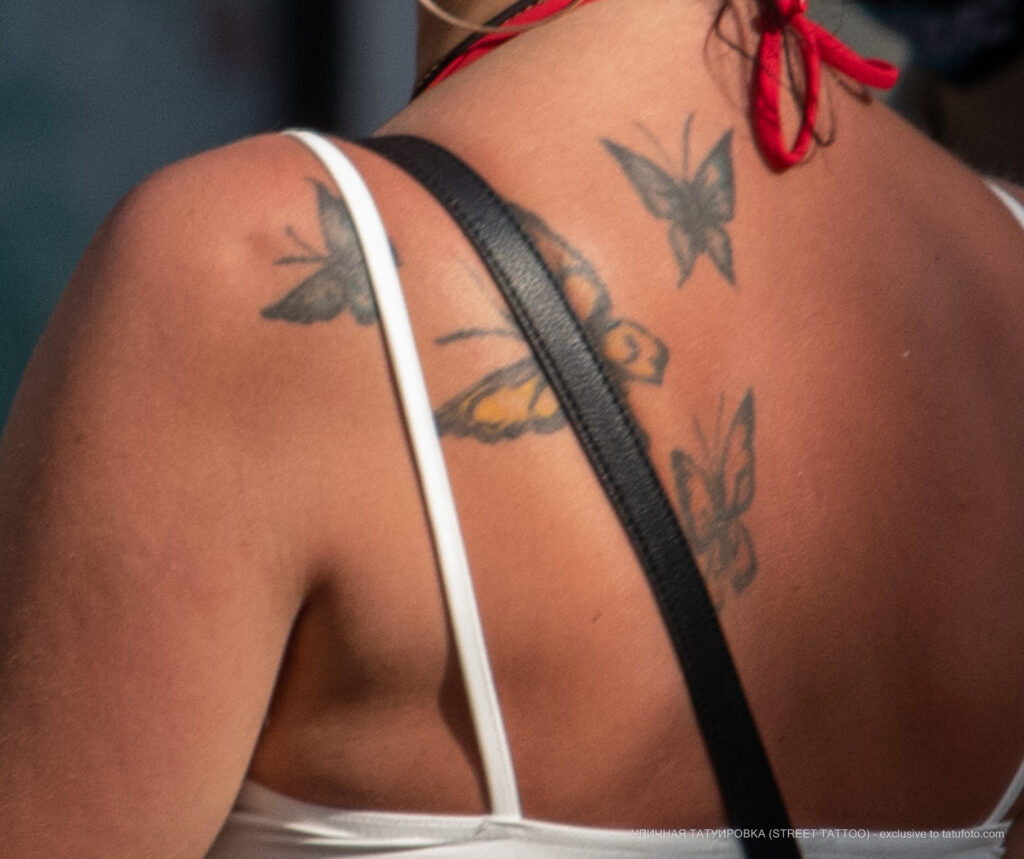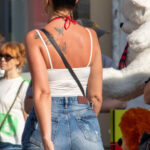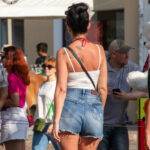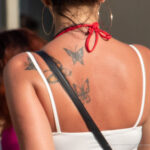 And this is the case when everything looks organic and beautiful. Though. Perhaps. With the appearance of this girl – even the handpoke from the girl above – would have been nothing. )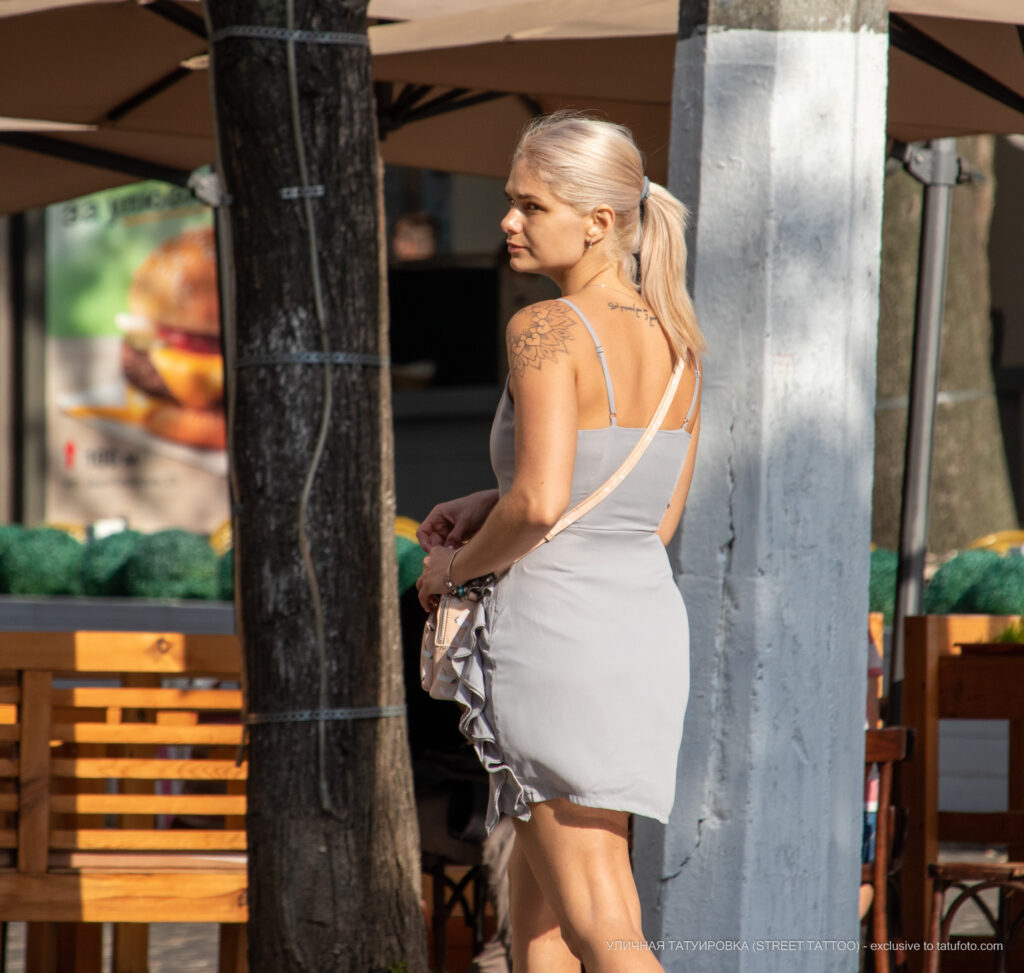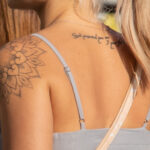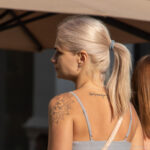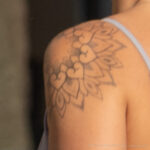 O-o-o-o-o-o! Brosko!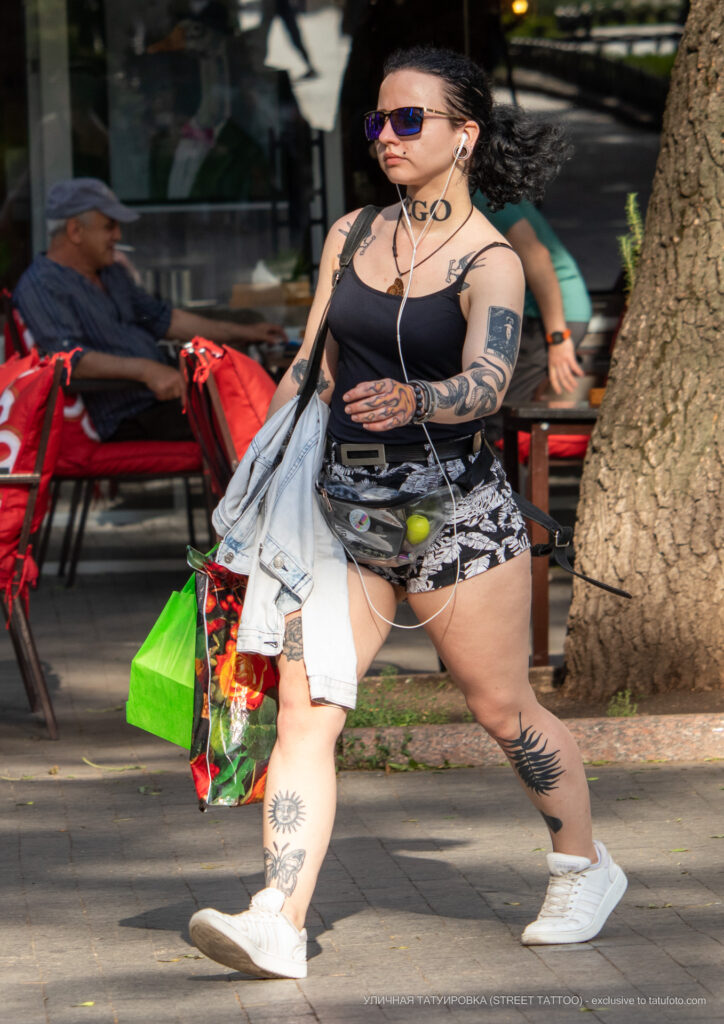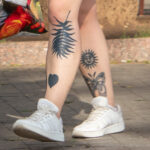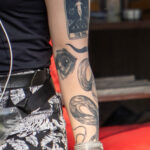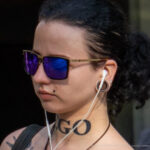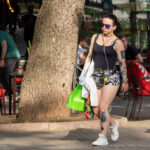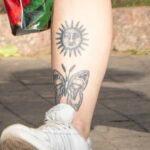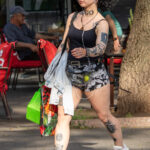 The same revolver, with the same money, flowers, beads and monograms. Crap! I almost forgot about the watch!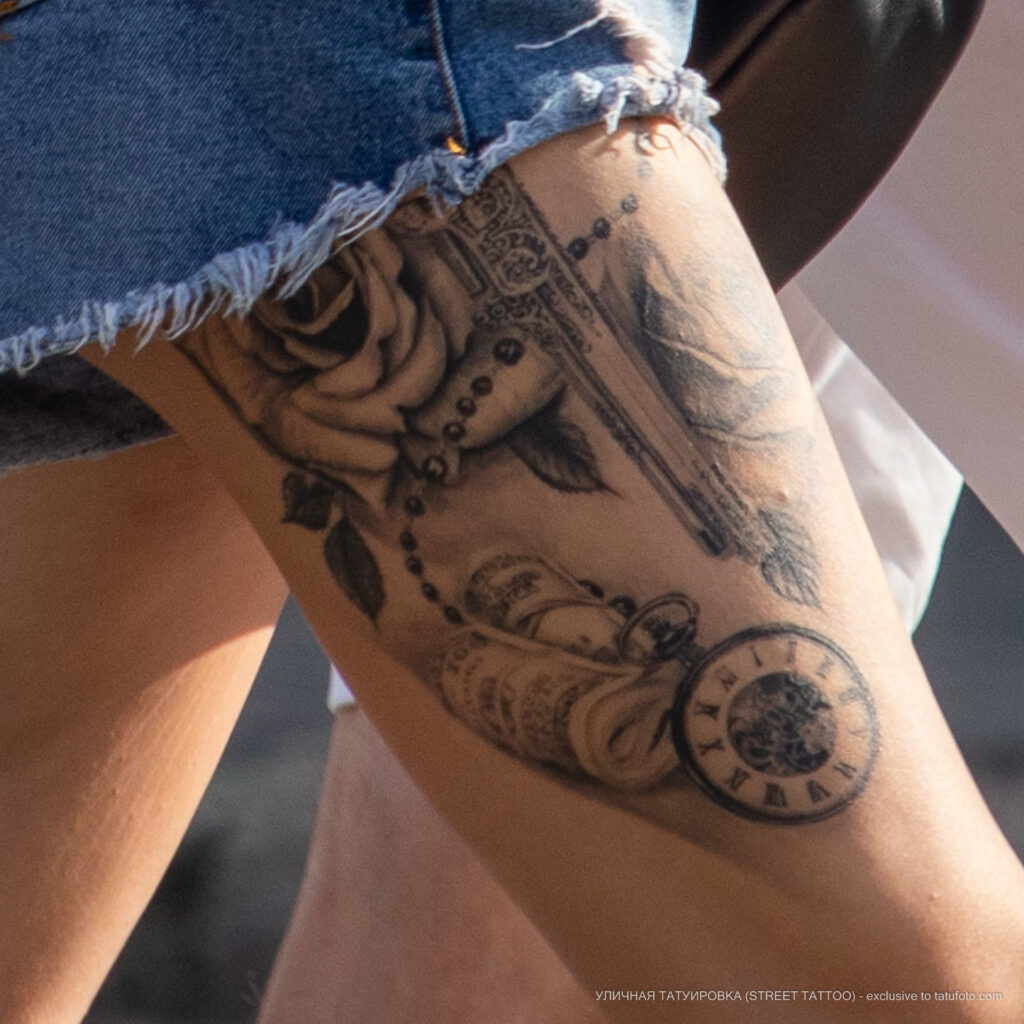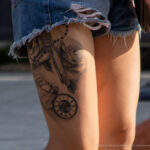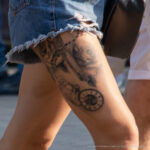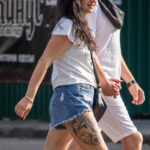 And this girl's sleeve is against those who say that a mom with tattoos is "abnormal." Fine!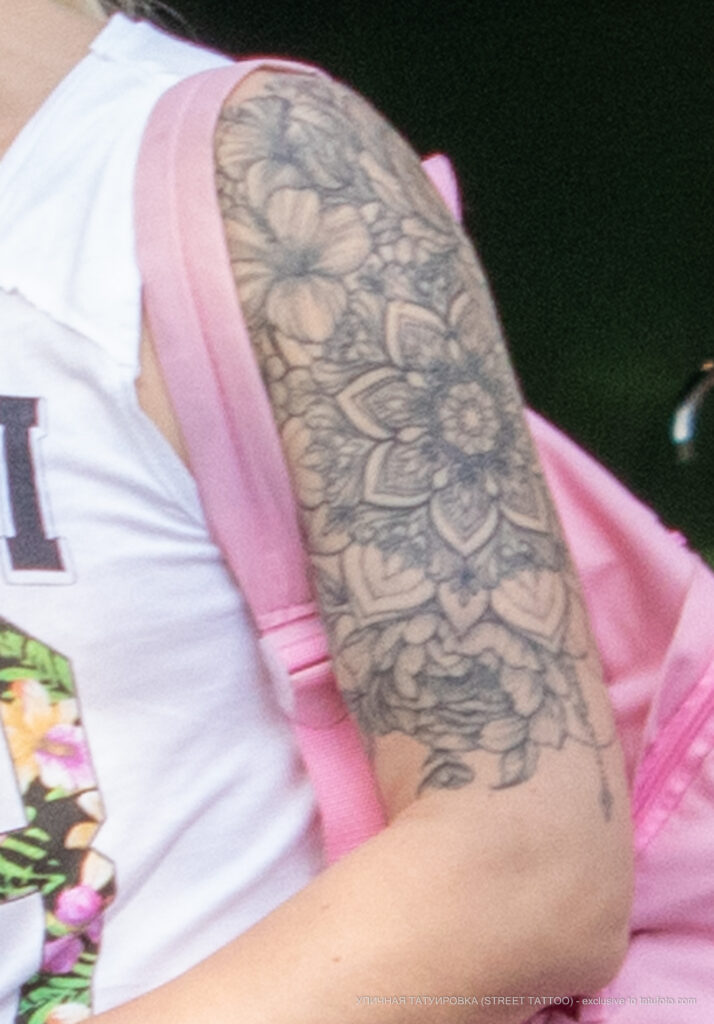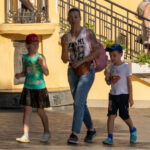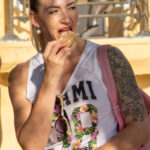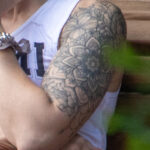 He whinnied a little less than from "Khabib", but firmly.
I look, damn it … Who does this guy with a tattoo and a ring remind me of … And then, bam! Sylvester! Stallone! )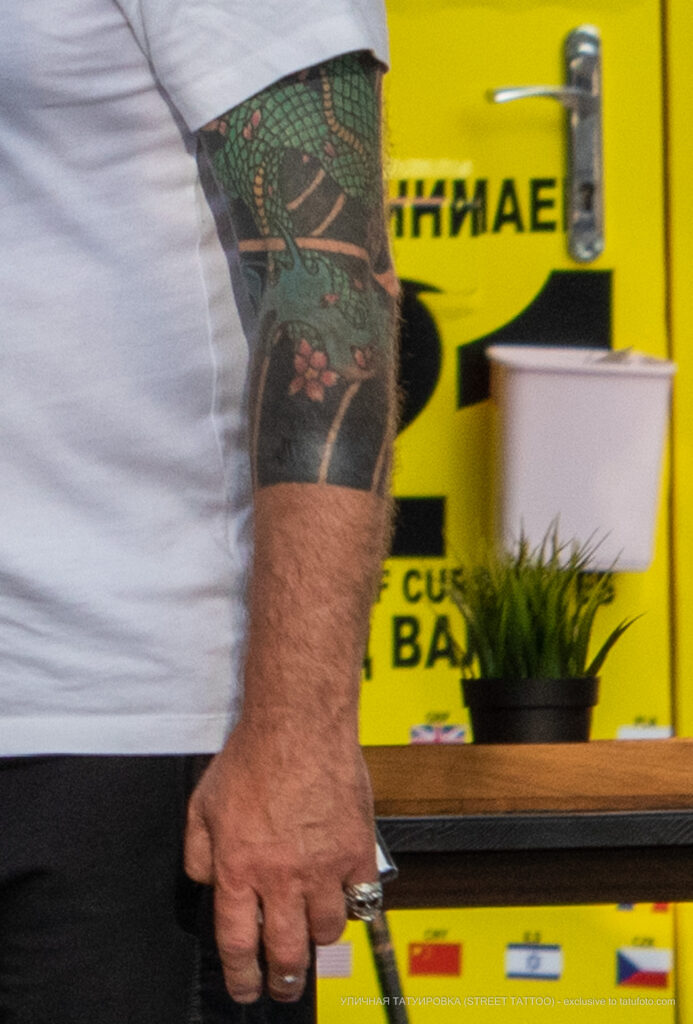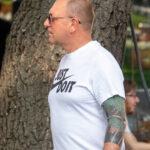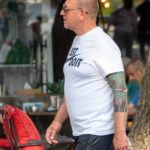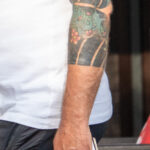 This dude was walking. I look at him and think. Well, okay, she's much younger – lucky, pretty.
And then he looked closely. Yes, he has a bombshell wreath!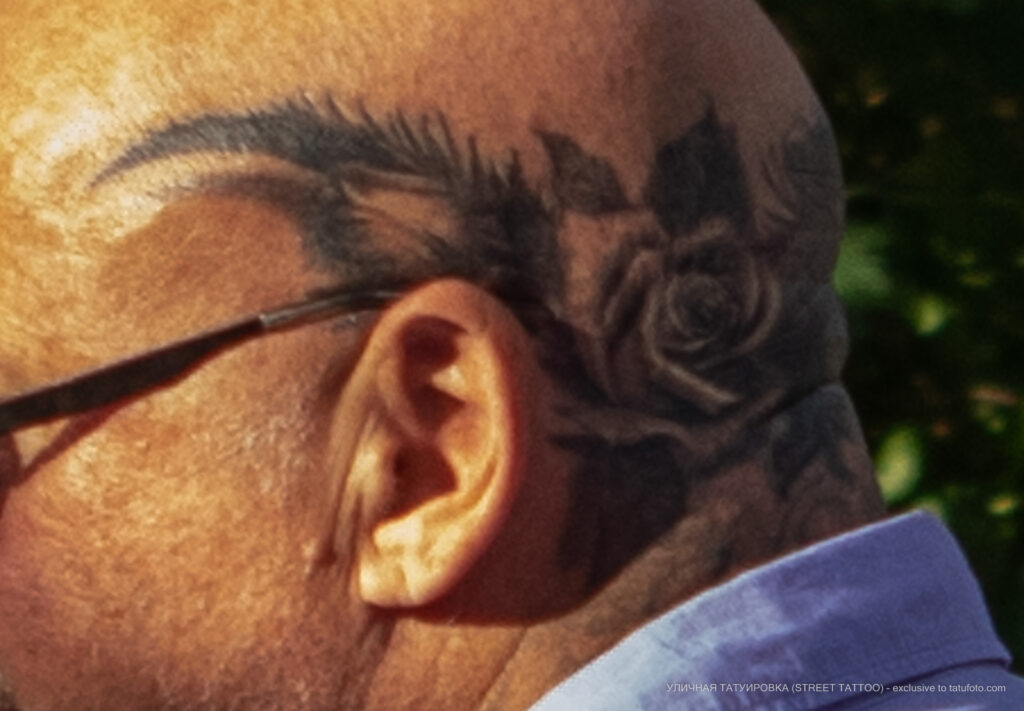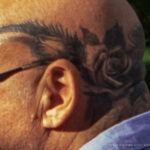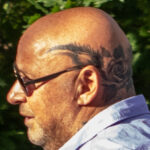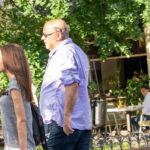 Here is such a couple of young people with tattoos.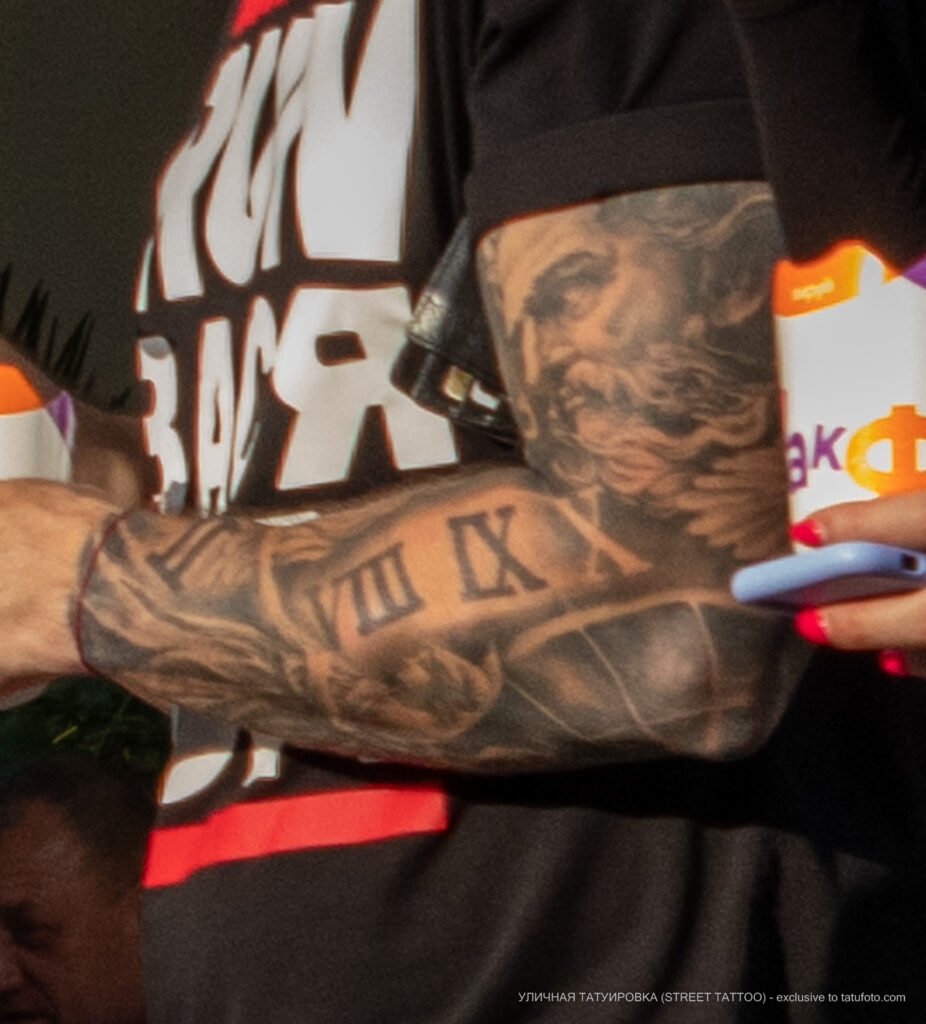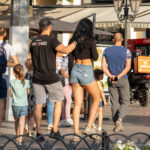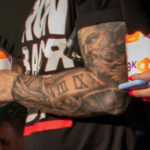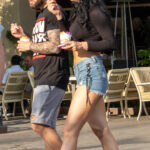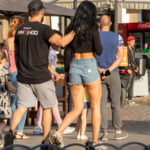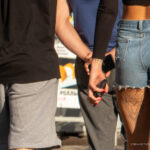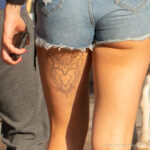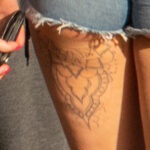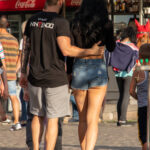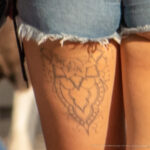 Here I think to myself. And what does a tattoo with a scorpion between the legs of a girl mean? )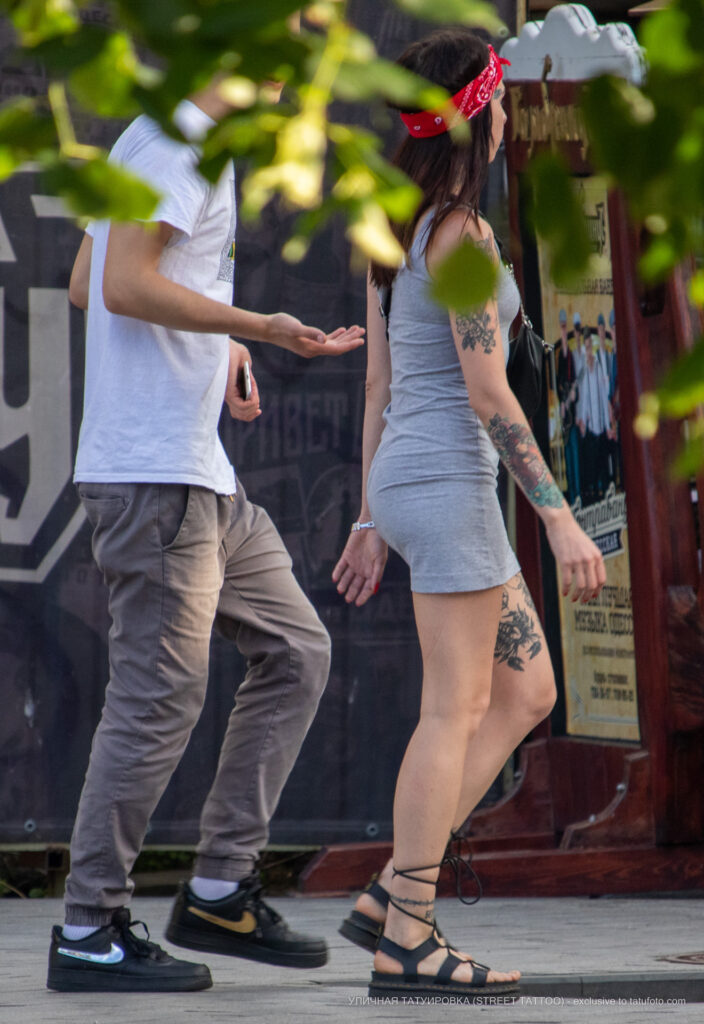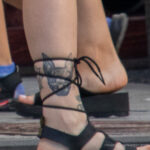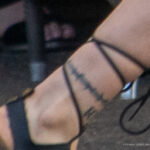 Catching a drawing from a normal angle, but even that "stub" that got into the frame is cool.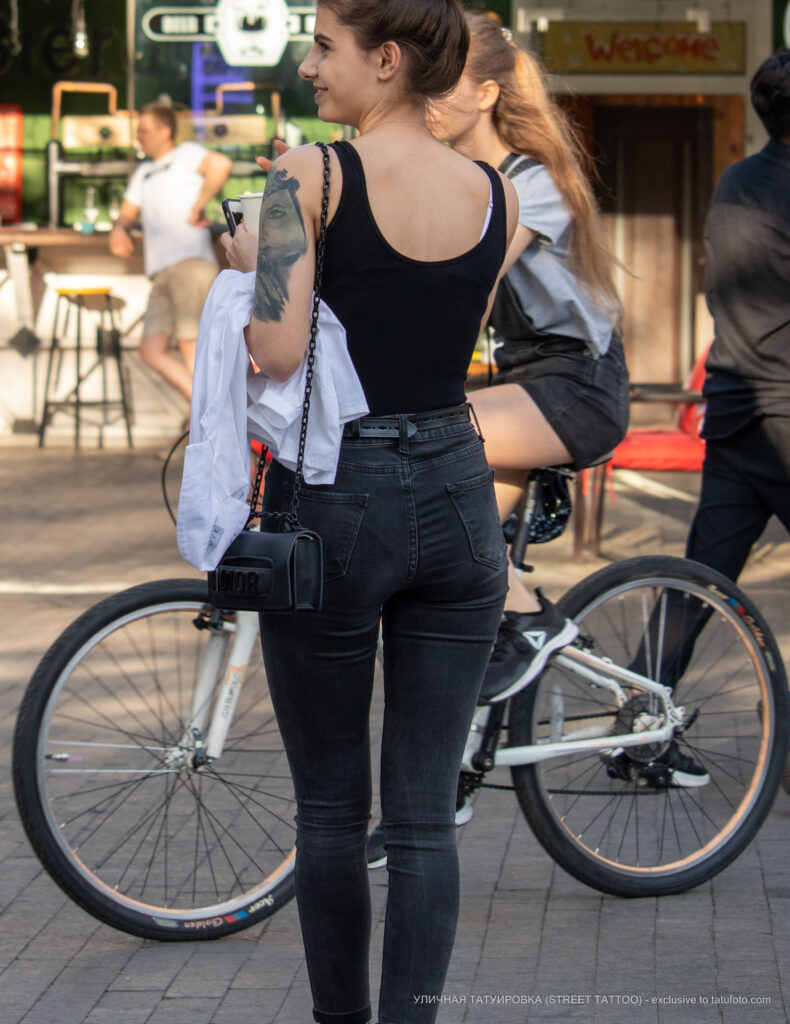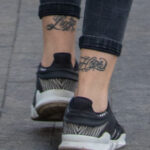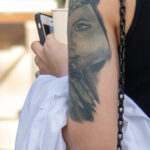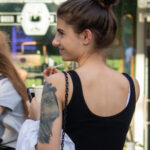 The guys walked with the dogs, they have "enough" tattoos, but I liked the one where the dog is a friend of man, gives a "five".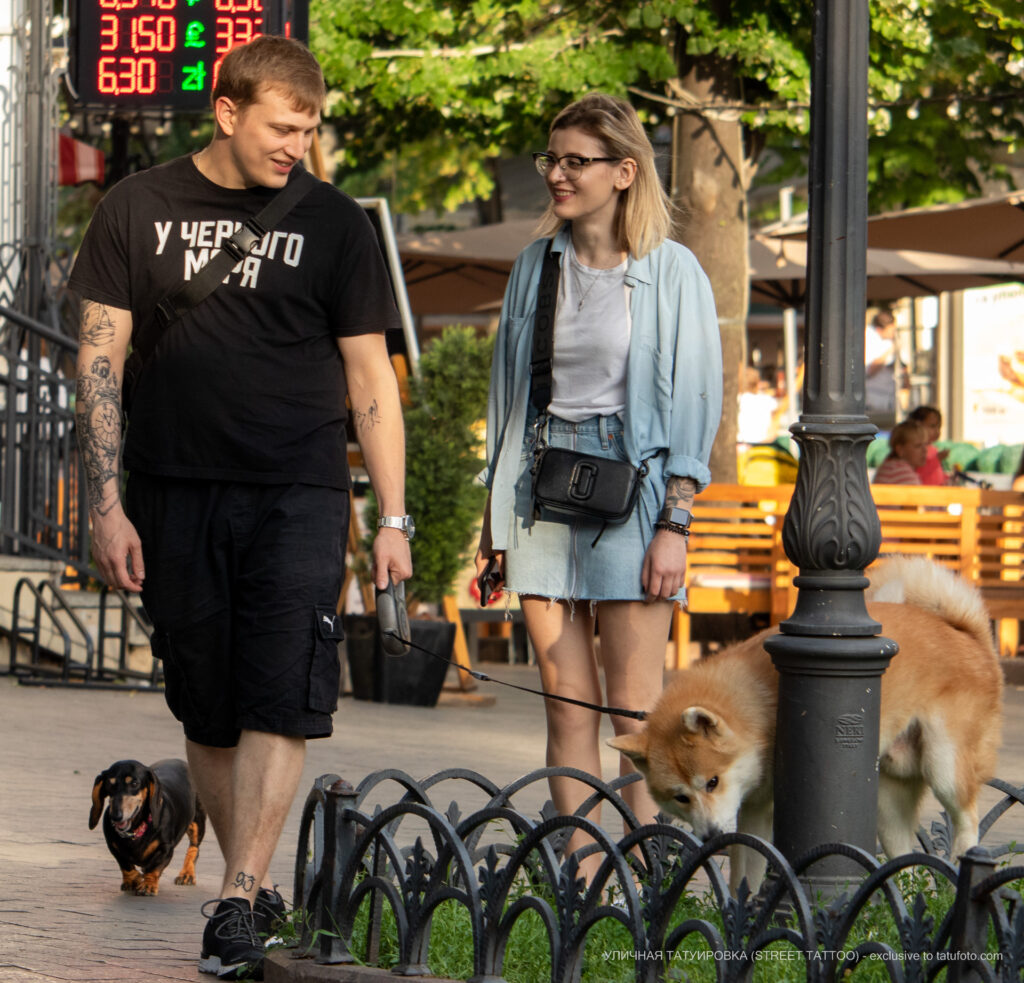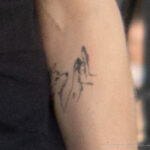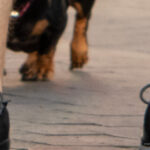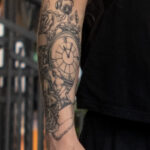 Just a red goldfish tattoo on the girl's right shoulder.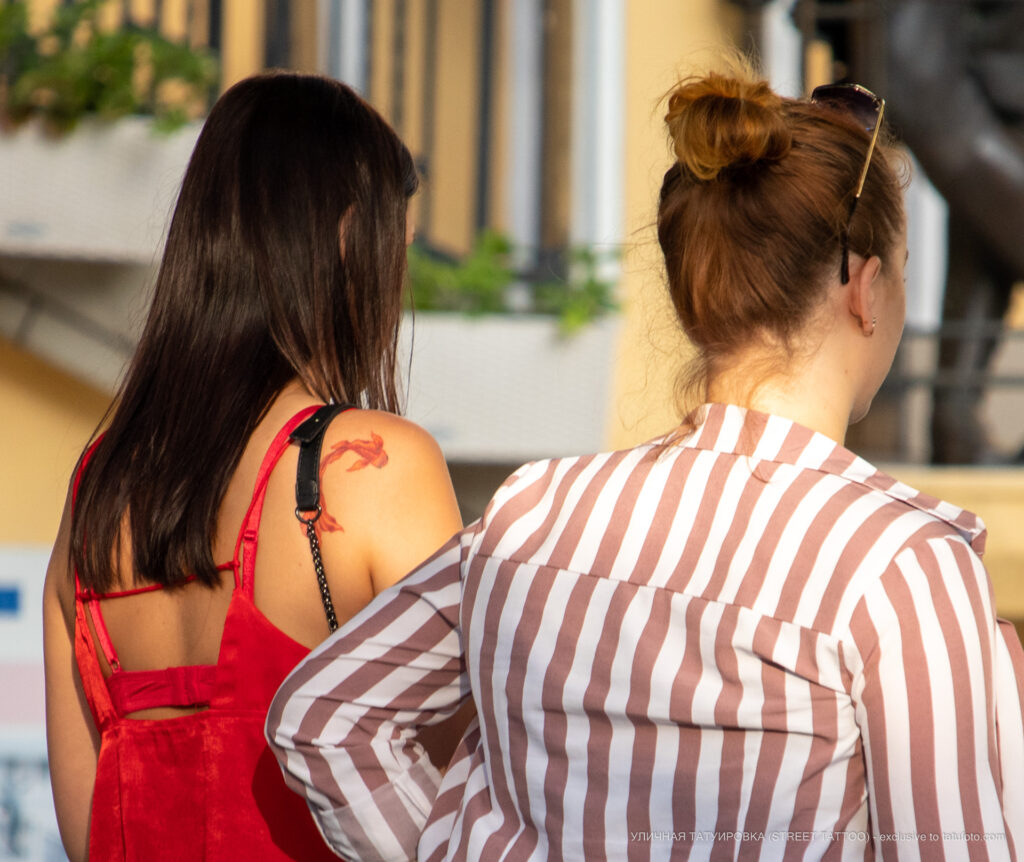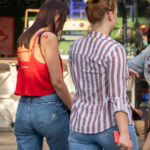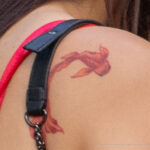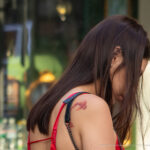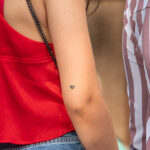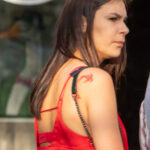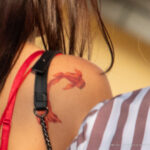 Here is such an artist who draws on a bench.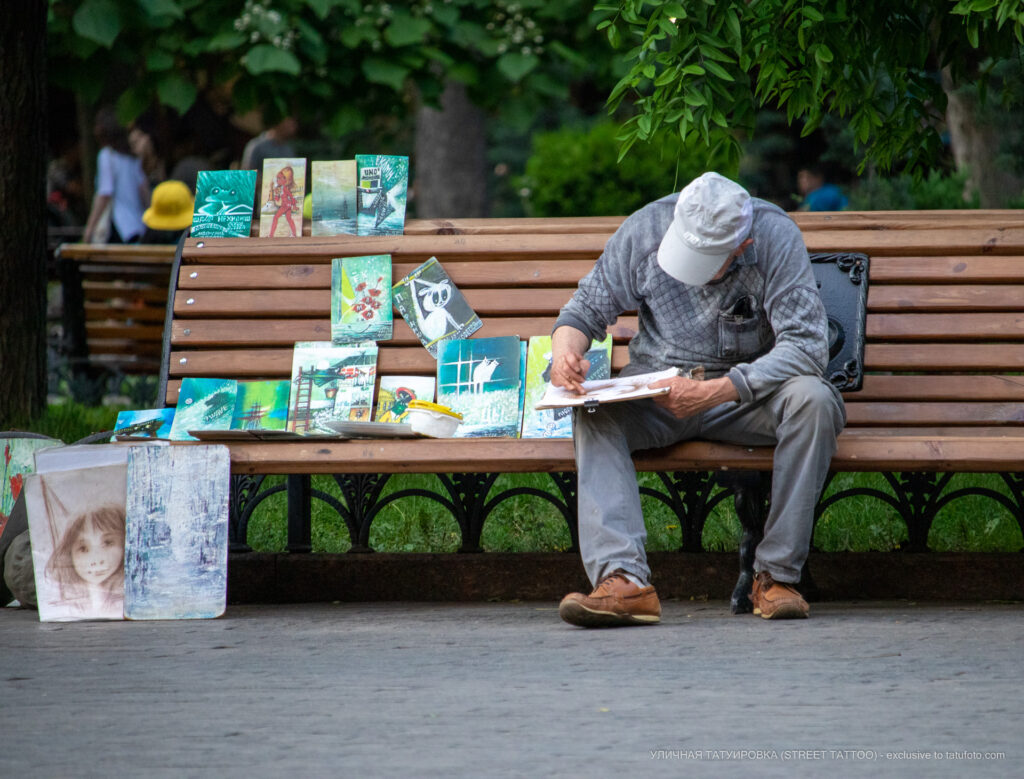 That's all.
Naturally, we will be extremely grateful to you for your opinions and thoughts in the comments. it is this section with "Street Tattoo" that is the most labor-intensive and, if I may say so, ungrateful.
All other tattoos that were lower in this outing, in the general album.
Photo of a unique, street tattoo (Street tattoo) № 05 – 06/15/2020 for (345 photos)