The meaning of the wolf tattoo
In the material we will analyze with you the meaning of the wolf tattoo, the meaning and history of this unconditionally powerful design in the art of tattooing. For those who wish to come to the tattoo parlor prepared and want to thoroughly work out the drawing of the future tattoo, we advise, after reading the material, to pay attention to the following sections of our catalog:
Photo of wolf tattoo
SKETCHES OF WOLF TATTOO
The meaning of a wolf tattoo – the meaning and photos of finished tattoos
The meaning, history and meaning of the wolf tattoo
Wolves are amazing animals that are very popular among lovers of fine body art. These mystical forest dwellers have always been associated by people with strength, courage and justice. Terrible and cruel in anger, at the same time calm and balanced in a peaceful environment, the duality of their nature inspired fear in entire peoples and made them admire the power of these predators.
In the modern world of tattoos, you can also find the symbol "She-wolf", the meaning of a wolf tattoo is known to many, but only a few are ready to choose it as an image that will accompany them in life. Like the wolf, the she-wolf reflects such traits as courage, nobility, determination and confidence in her principles, while she is also a symbol of absolute loyalty and devotion. In most cases, a she-wolf is considered a female tattoo, while there are exceptions that you can read about further..
Examples of photos: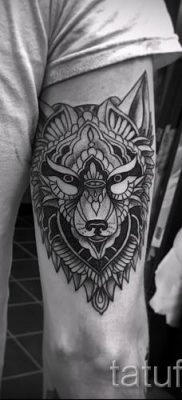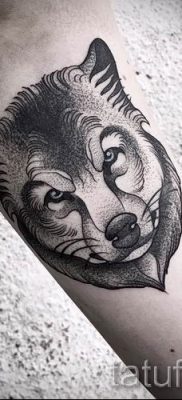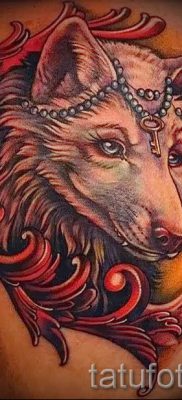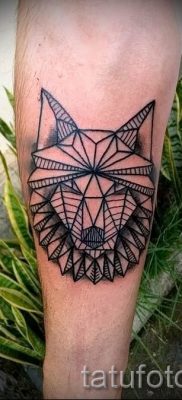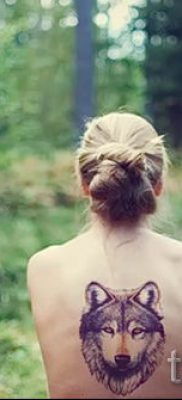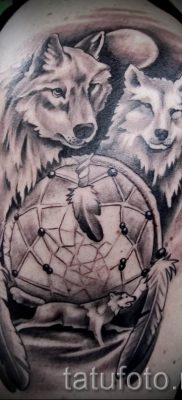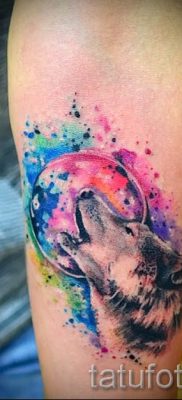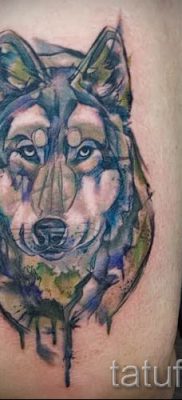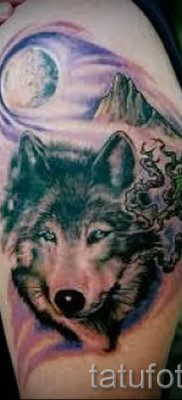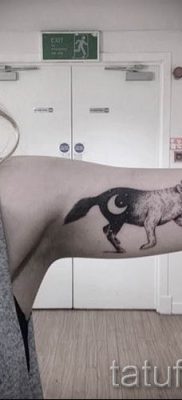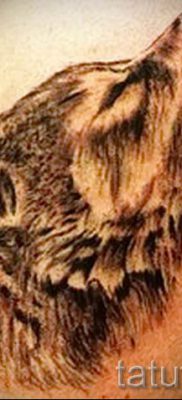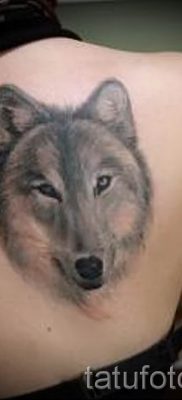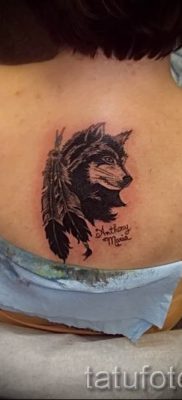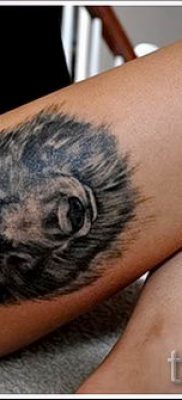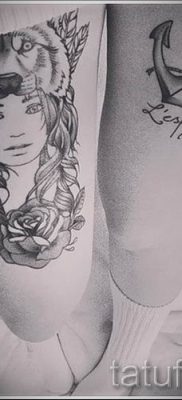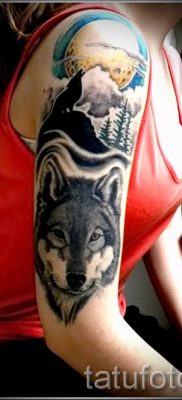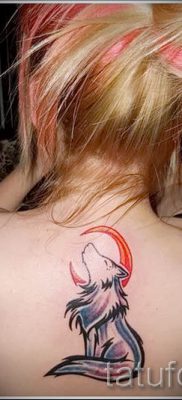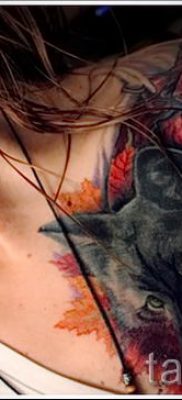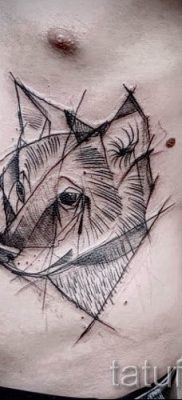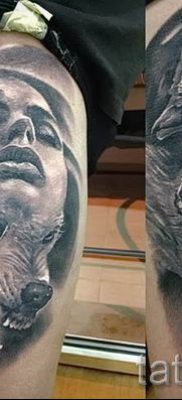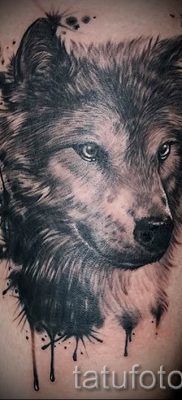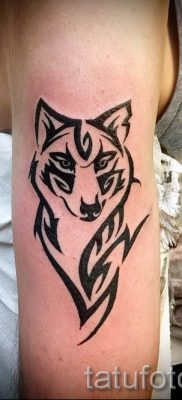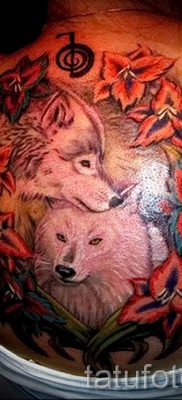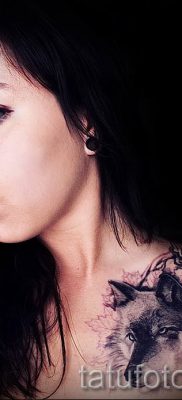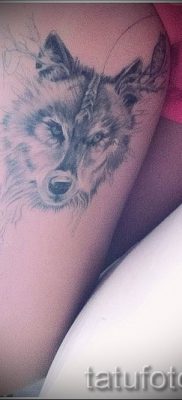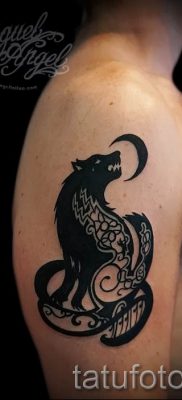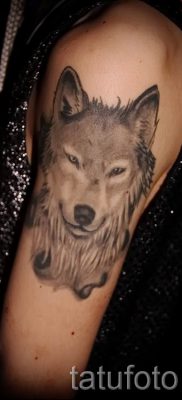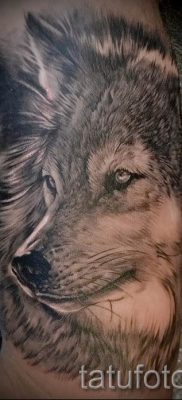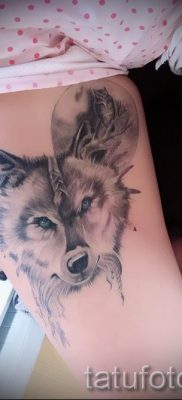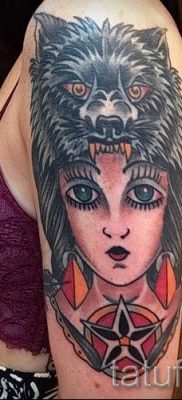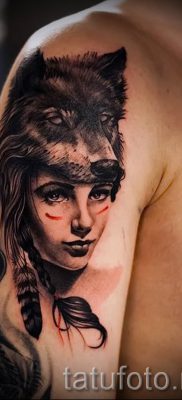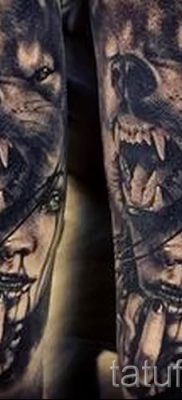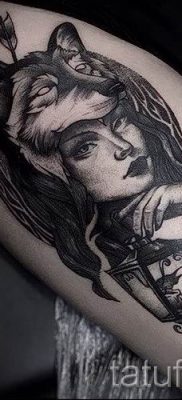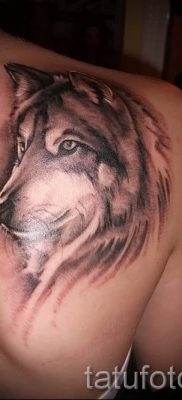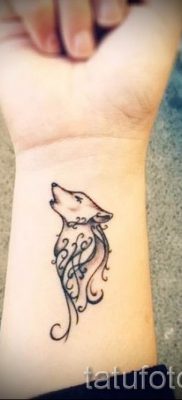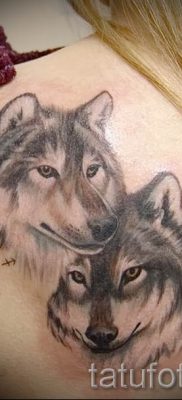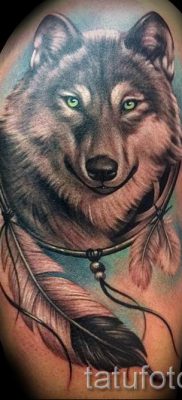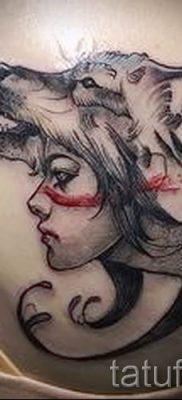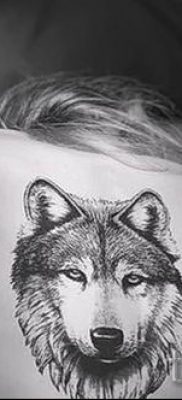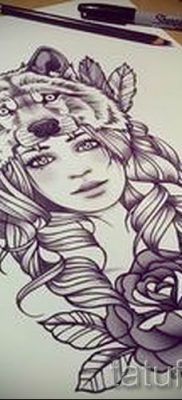 What is the meaning of "She-wolf"?
Strong, loyal and willing to sacrifice herself for another person. Few can afford such a lifelong promise of fidelity, this symbol is too much of a responsibility for people who doubt or are very amorous, so only those who are ready to believe to the end should choose it. This is only possible for people who have acquired the wisdom of life in the process of their journey, who have passed serious tests and are ready to follow the oath of unquestioning fidelity given to them throughout their lives. In the kingdom of animals and in the wolf pack, there is an unspoken law: the wolf achieves the she-wolf once, after which she follows him everywhere and everywhere.
In a man, such a tattoo can be found in several cases:
She reminds him that somewhere waiting for him is the one who has sworn to love him to the last breath. This image can be found among those who are or have been in places of confinement for some time, for them it became a symbol of the fact that all this time someone was waiting for them, believed, hoped for an early reunion and loved, even without having the opportunity to be constantly with your soul mate.
A man could get such a tattoo as a sign of a pure and bright memory of the one he lost..
Also, as a separate direction, paired wolf tattoos can be distinguished, when a married couple or lovers jointly decide that they will only follow together and, as a sign of lifelong fidelity to each other, choose wolves for themselves as symbols. Such images can become real amulets for their owners, protecting them from bad rumors and evil eyes..
Video:
The "Wolf" tattoo is usually recommended to be done in black and white, as a large amount of color in combination with such a symbol can look vulgar and ridiculous. If we talk about the most common places for applying this image, then in most cases professionals recommend doing it on the back, chest or forearm, again, a little she-wolf is rarely done, since it is believed that such a loud statement should be commensurate in proportion to the size and strength of intention which it reflects.
Prepared by: Alekseeva Tatiana Vyacheslavovna