We invite you to look in this section of the catalog photo tattoo eight, which, in our opinion, deserve attention and can be used by you when choosing a pattern for your future tattoo. For a more detailed understanding of the theme of drawing, within the site you can view the following materials:
The meaning of the tattoo eight
SKETCHES OF TATTOO EIGHT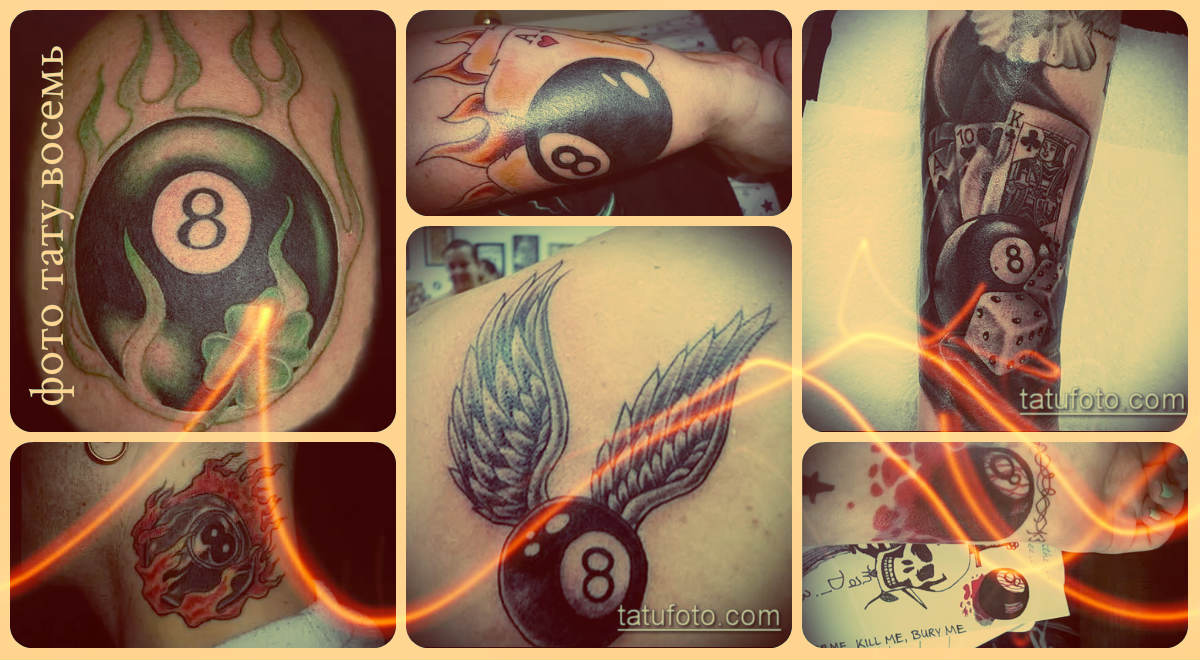 Photo of tattoo eight – interesting options for ready-made tattoos for the selection of a pattern
Interesting about photo tattoo eight
Black ball eight is a theme for a tattoo of gamblers, risky people who, being aware of the degree of risk, are consciously ready to tempt fate.
The drawing is more inherent in men, and despite the frivolity of the tattoo, it often finds a place on the bodies of experienced, mature people, with a turbulent past and impressive experience, as well as the number of mistakes made in the past.
In billiards, a black ball with an eight is a double figure that has no special value during the game, however, it is necessary at its completion and requires utmost attention during the course, since incorrect manipulation of the ball, even accidental, can at once cross out all the existing achievements in the game.
You can get more information about the meaning, history and meaning of the picture. here.
Popular options:
on the finger
in a circle
On the hand
Photo of tattoo eight from 12/18/2016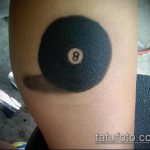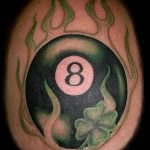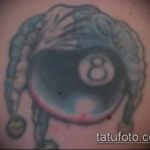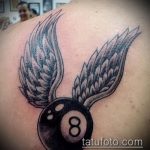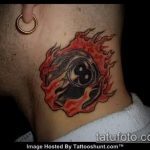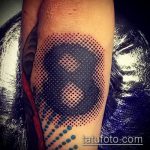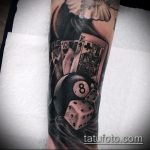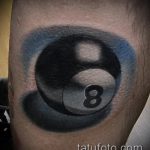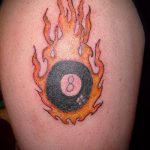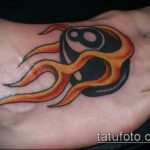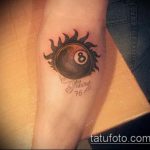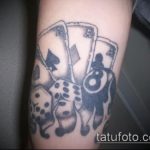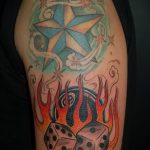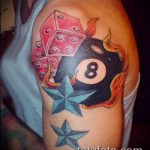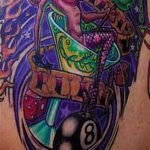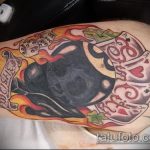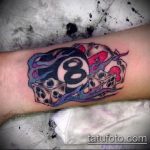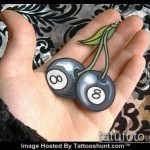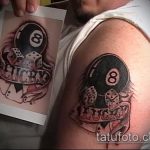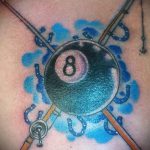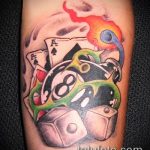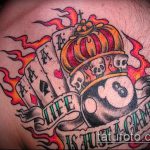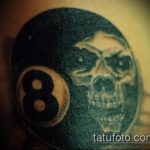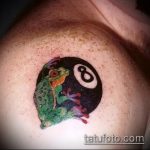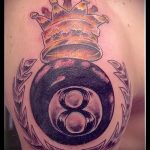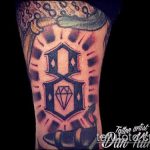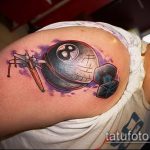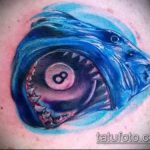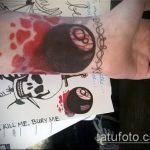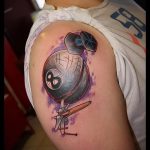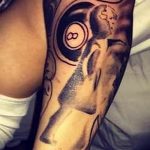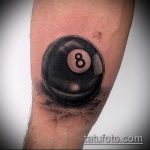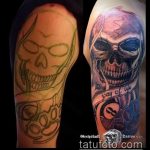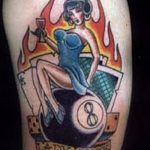 Watch the video